Speakers Thinkers Entrepreneurs
Daniel Priestley
The traveling salesman, the carnival barker and the old-time businessman can hit and run. Make the sale, cut your costs, move on. Today, though, in the connection economy, two huge factors are at work: 1. Subscription.
A Professional Speaker That Engages Over 2 Decades ofRAVING FANS The Most Complete OnlineSpeaker Training AnywhereCLICK HERE TO LEARN MORE Hire Politicians' and Executives'secret weapon
Topher Morrison, Inc.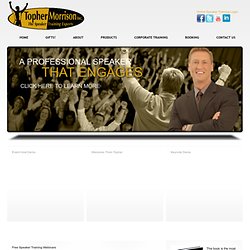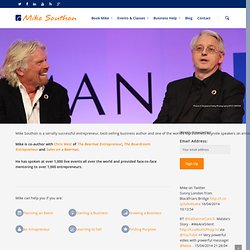 Mike Southon is a serially successful entrepreneur, best-selling business author and one of the world's top business keynote speakers on entrepreneurship, intrapreneurship and sales. Mike is co-author with Chris West of The Beermat Entrepreneur, The Boardroom Entrepreneur and Sales on a Beermat. He has spoken at over 1,000 live events all over the world and provided face-to-face mentoring to over 1,000 entrepreneurs.
Mike Southon I The Beermat Entrepreneur