Educational Technology Magazines
Welcome to the Office of Educational Technology! The Office of Educational Technology (OET), in the Office of the Secretary, provides leadership for transforming education through the power of technology.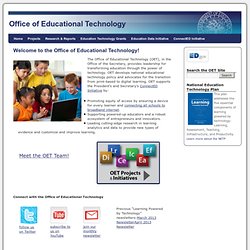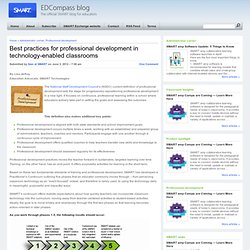 Best practices for professional development in technology-enabled classrooms
By Lisa deRoy Education Advocate, SMART Technologies
Earlier this year our district adopted the TPACK model of technology integration. What is TPACK you ask? Basically, it takes the approach that planning for technology integration shouldn't be an event.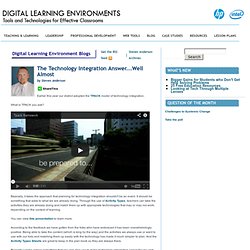 A national survey from PBS LearningMedia—a new and free media-on-demand service featuring over 18,000 digital assets from national organizations like NASA, National Archives and PBS programs—finds teachers want even more access to classroom technology. PBS LearningMedia released Monday at FETC that 93 percent of K-12 teachers believe interactive whiteboards enrich classroom education and 81 percent feel the same way about tablets, but 63 percent of teachers cited budget as the biggest barrier to accessing this technology.
Teachers Want More Access to Classroom Technology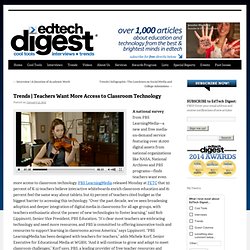 THE Journal: Technological Horizons in Education
For over 30 years, Tech & Learning has served the K-12 education community with practical resources and expert strategies for transforming education through integration of digital technologies.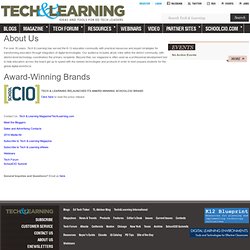 Technology & Learning - The Resource for Education Technology Leaders
Digital Directions: Digital Directions: Trends and Advice for K-12 Technology Leaders