Télévision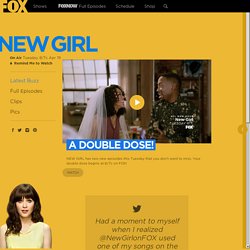 A new comedy series from executive producer and writer Liz Meriwether ("No Strings Attached"), NEW GIRL features a young ensemble cast that takes a fresh look at modern relationships. After a bad break-up, JESS DAY (Zooey Deschanel) needs a new place to live. An online search leads her to a great loft...and three single guys she's never met before. But Jess moves in, and through her unique sense of self and the support of her new roommates, she learns to move on.
About Degrassi Degrassi is a fictional, dramatic television series that tackles tough teen issues in a realistic way. The internationally acclaimed Emmy-nominated series is the winner of a Television Critics Association Award, the Peabody Award and two Teen Choice Awards. Heralded as the most authentic teen drama on television, Degrassi explores an interesting group of adolescents and young adults going through the trials and tribulations of teendom at Degrassi Community School. In its twelfth season, the series follows Fiona (Annie Clark, Clare (Aislinn Paul), Alli (Melinda Shankar), K.C. (Sam Earle), Connor (AJ Saudin), Jake (Justin Kelly), Katie (Chloe Rose), Imogen (Cristine Prosperi), Jenna (Jessica Tyler), Dave (Jahmil French), Drew (Luke Bilyk), Adam (Jordan Todosey), Bianca (Alicia Josipovic), Eli (Munro Chambers), Owen (Daniel Kelly), Marisol (Shanice Banton), Tori (Alex Steele), Maya (Olivia Scriven), Tristan (Lyle O'Donohoe) and Zig (Ricardo Hoyos).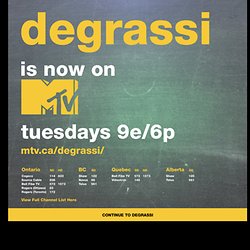 Degrassi
Gossip Girl
Gossip Girl High society and low blows are back as Gossip Girl continues for its much-anticipated sixth and final season season. With a baby and a wedding on the horizon for Blair, the men in her life, including Prince Louis, playboy Chuck Bass and lonely boy Dan Humphrey, continue to vie for her affection. Serena and Nate struggle to find their place in New York's Upper East Side, which looks like it will be dethroning Gossip Girl and taking the reigns from the scandal blogger once and for all.
Ringer
Survivor
Glee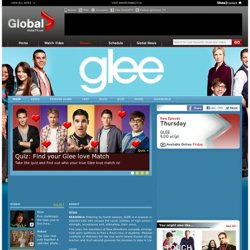 Advertorial Shine on, urban campers! You smell like adventure. Advertorial You irritate me, Will. You make the underflaps of my breasts burn. Advertorial So why don't you go home, rest, watch some TV, die.