Food Stuff
Beth's Taco Dip Recipe at Epicurious. My mother's neighbor Beth Yaffe serves this dip often at parties and barbecues.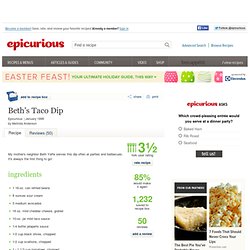 It's always the first thing to go! Preparation Spread beans evenly on the bottom of a baking dish or casserole. Mash avocados with chili powder, onion, pepper and garlic. Spread avocado mixture over the beans. Cookies & Cream Cheesecake Cupcakes | Handle the Heat. The Infamous Jacques Torres Chocolate Chip Cookies. Now, I have a chocolate chip cookie recipe that I swear by.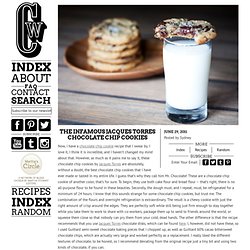 I love it, I think it is incredible, and I haven't changed my mind about that. However, as much as it pains me to say it, these chocolate chip cookies by Jacques Torres are absolutely, without a doubt, the best chocolate chip cookies that I have ever made or tasted in my entire life. I guess that's why they call him Mr. Snickerdoodle Cupcakes. Sweet saturday: one minute peanut butter cake & Food & back to her roots. Picture this scene: it's 8:30 in the evening.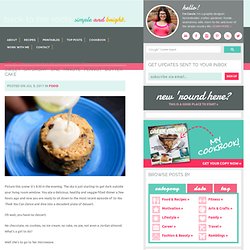 The sky is just starting to get dark outside your living room window. You ate a delicious, healthy and veggie-filled dinner a few hours ago and now you are ready to sit down to the most recent episode of So You Think You Can Dance and dive into a decadent plate of dessert. Thats so Michelle... The Ultimate Strawberry Lemonade. One of the first times I ever realized that – HEY!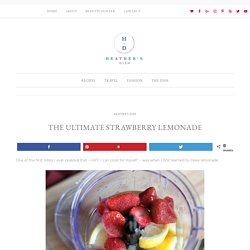 I can cook for myself! – was when I first learned to make lemonade. I magically found the refrigerated lemon juice at our house and followed the directions to make my own lemonade. How to Make Homemade Candy Bars (Resolution Breaker) (Oh Nuts Blog) If you're like most people, you probably started off the year with a whole list of resolutions: more sleep!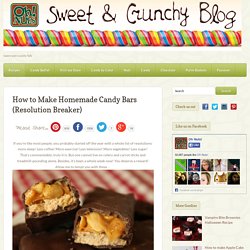 Less coffee! More exercise! Less television! Detox Foods | Detox smoothies. Toxins-free for life Looking to increase your energy levels, to lose weight, get clearer skin, prevent premature ageing and to help preventing diseases?
Then look no further! This 5 days step-by-step detox will help you implement long-lasting healthy habits that yields results. Price: $47 Price: $27. 100 snacks under 100 calories. Trail Mix Bars. Sometimes having everything neatly wrapped up all in one place can be a great thing... especially when you have a 50lb bag on your back or just a couple of unhappy campers... ... that's why we can't live without these... ... wonderful chewy energy packed homemade cherry-coconut-almond (with a hint of lime) trail mix bars.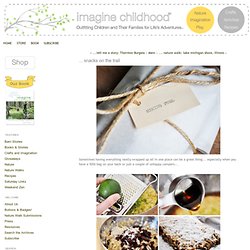 Culinary Thymes - Easy Recipes For Stylish Entertaining. Crispy Potato Roast Recipe. Hey Guys!
So…it's still really hot out…wtf! I'm totally ready for fall…forget this, "I just don't want summer to end" BS…I'm OVER IT! Okay, I apologize for being aggressive right there, but man does this weather make me grumpy. There are a few things that get my mood up during weather like this: 1) My Dog (always) 2) Frequent Fro-Yo and Hawaiian Ice trips with the boyfriend 3) This Roasted Onion Dip. Remember when you were a kid and sleepovers were still the best thing ever? No-Bake Chewy Cookies and Cream Bars. Oh how I love a treat that can be whipped up in about 15 minutes.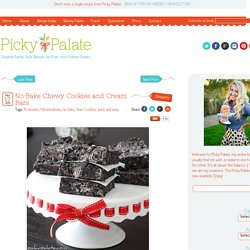 My boys and their buddies couldn't get enough of these Chewy Oreo Bars we had as an after school snack this week. Sometimes my spontaneous recipe creations turn out to be the most fun, lol! Yes you use an entire package of Oreo Cookies, but what you get in return is a marshmallow-y Oreo treat that is worth every bite Surprise the kids (and yourself) with this one, they'll be all smiles, Enjoy!
---