Adobe
Tutorials by Adobe Photoshop CS5 Evangelists | Adobe CS5. Posted by CS 6 in Adobe CS5 Tutorials, Adobe Photoshop CS5Apr 25th, 2010 | 18 responses Recently such Photoshop experts as Terry White, John Derry and Russell Brown presented some more videos showing new features of Adobe Photoshop CS5 and providing detailed instructions on how to use some of its tools.
Photoshop CS6 features In a demo created by Terry White you will see how Adobe Photoshop CS5 simplifies selection of such difficult object as blowing hair. Illustrator CS3 in 30 Days. Last updated on 1 April 2014 This is the most popular FREE Illustrator training course created for beginners interested to learn Adobe Illustrator.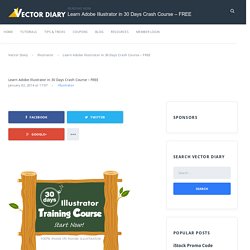 Each lesson will take around 20 mins to complete and you will be able to learn the basic fundamental techniques in 30 days. The course is updated to work with Illustrator CS to Illustrator CS5. Illustration - Big Active. Photoshop Text Effect Tutorials. If you are looking to learn about grungy metal, glass, water, clouds, fire, wet ink Photoshop text effect tutorials, you will find some by reading up on these tutorials.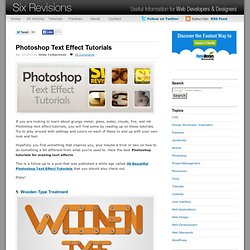 Try to play around with settings and colors on each of these to end up with your own look and feel. Hopefully you find something that inspires you, plus maybe a trick or two on how to do something a bit different from what you're used to.
---