Utilitaires PC
Comment numériser ses anciens supports ? - Journal du Net Highte
Et si vous changiez de bureau Windows ? - Journal du Net Hightech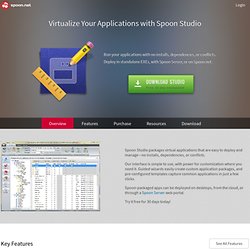 Spoon Studio packages virtual applications that are easy to deploy and manage—no installs, dependencies, or conflicts. Our interface is simple to use, with power for customization where you need it. Guided wizards easily create custom application packages, and pre-configured templates capture common applications in just a few clicks. Spoon-packaged apps can be deployed on desktops, from the cloud, or through a Spoon Server web portal.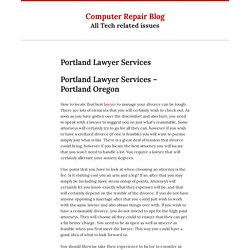 Bookmaplet: Easy online street address mapping
Chiropractic Posture Portland is basically the position of the physical body precede, the connection of the body components– head, trunk, and limbs– per various other. Modifications in posture happen when any part of the body is moved. Posture likewise connects nonverbal gestures, reflecting self-esteem and attitude. Optimal or perfect posture is the state of muscular and skeletal equilibrium that safeguards the sustaining structures of the body versus trauma or progressive deformity, whether at the office or remainder. It involves the positioning of the joints to offer minimal tension on the body. On the other hand, faulty posture rises tension on the joints.
Today the future of internet begins - and open source is readyCompanies world-wide start to embrace the new standard for communication on the internet; the Internet Protocol version 6 - also known as IPv6. IPv6 will at some point replace existing IPv4 which have been used to transport our data through the internet for more than 30 years. The main reason to switch is that IPv4 only allows around 4 billion internet addresses. In order for one device to communicate with another on the internet each of them has to have a unique internet address (IP address). With the number of devices currently on the market - computers, smartphones, smart tvs and set-top boxes - we are already out of addresses.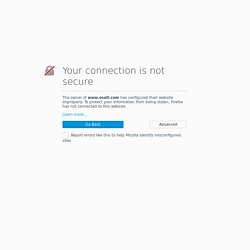 Application Store pour Windows XP, Vista et Seven pour trouver e