Podcasts et flux musicaux
radiodd - podcast italien electro décalé
Over recent months we have seen how 2015 has become a year that seems to get theaters implode with the arrival of very important blockbusters. But that is one year, and 2014 thinks not remain simply as " the threshold of 2015." To demonstrate this, we present fifty titles that come over the next twelve months our rooms, films for everyone . In 2014 we will have a good portion of sequels , the occasional remake, but will also be a fantastic year for fans of filmmakers like David Fincher , Wes Anderson, Christopher Nolan Clint Eastwood or all new jobs. It is also the year we say goodbye to Middle-earth , the year in which the Bible regain its place in the rooms , and the year that Marvel will bring new characters, and his first animated film with Disney. Many important for film buffs in the next 365 days now.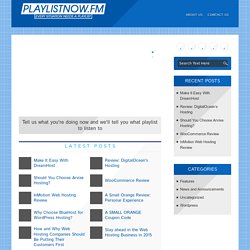 22 - Tracks
DJ POD
create podcast You're a DJ and you want to create a podcast , or host a podcast ? But you have no idea of the steps and skills necessary to create a podcast? Djpod was created to help you, specializes in the hosting podcast, Djpod handles all the technical part of your podcast. You upload your episodes (audio or video) and a few minutes later, your podcast is online!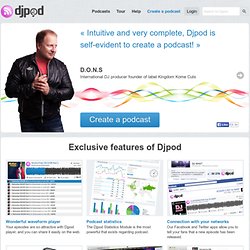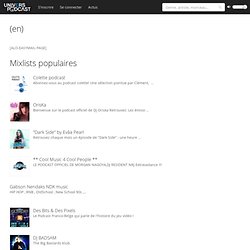 Créer et héberger son podcast hébergement de podcasts dj compati
Your podcast With its six years of experience, Universpodcast lets you create and host your own podcast with total simplicity. Have you ever dreamed of seeing your podcast featured in iTunes? If so, take this opportunity: with us, it's guaranteed.