Poland
Goedkope vluchten vanuit België. <div class="alert-box-container"><div class="alert-box"><strong>Watch out!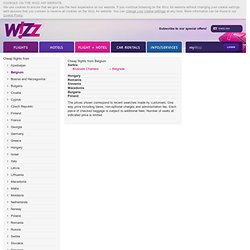 </strong> Looks like you have JavaScript disabled, which is bad news, because this website relies on this technology. <br> Please enable JavaScript in your browser's settings, then reload the page. Rail/Air Links in Poland. Gdańsk. Gdańsk (/ɡəˈdænsk/ or /ɡəˈdɑːnsk/; Polish: [ˈɡdaɲsk]; Kashubian: Gduńsk; German: Danzig, pronounced [ˈdantsɪç]) is a Polish city on the Baltic coast, the capital of the Pomeranian Voivodeship, Poland's principal seaport and the center of the country's fourth-largest metropolitan area.[1] The city lies on the southern edge of Gdańsk Bay (of the Baltic Sea), in a conurbation with the city of Gdynia, spa town of Sopot, and suburban communities, which together form a metropolitan area called the Tricity (Trójmiasto), with a population near 1,400,000.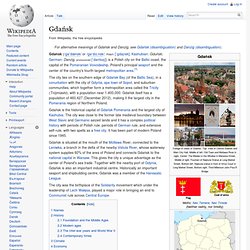 Gdańsk itself has a population of 460,427 (December 2012), making it the largest city in the Pomerania region of Northern Poland. Kobza Haus (Gdansk, Poland) - Hotel Reviews. Toruń. Toruń [ˈtɔruɲ] ( ) (known also by several alternative names) is a city in northern Poland, on the Vistula River.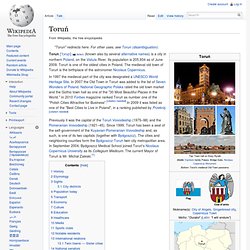 Its population is 205,934 as of June 2009. Toruń is one of the oldest cities in Poland. The medieval old town of Toruń is the birthplace of the astronomer Nicolaus Copernicus. In 1997 the medieval part of the city was designated a UNESCO World Heritage Site. Hotel Bulwar.