Marketing & Advertising
Forget "Mad Men"--Now Is The Golden Era For Advertising. Oftentimes when people ask me what I do for a living and I tell them I work in advertising, they ask, "Don't you wish you got to be an ad man in the golden era, like on Mad Men?"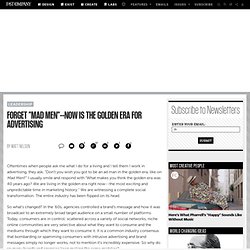 I usually smile and respond with "What makes you think the golden era was 40 years ago? We are living in the golden era right now--the most exciting and unpredictable time in marketing history. " We are witnessing a complete social transformation. The entire industry has been flipped on its head. So what's changed? Bored Panda - the only magazine for Pandas. Brandflakesforbreakfast. Makin' Ads. Art Institute of Chicago Red Cube Project: Home Page. I Believe in Advertising | ONLY SELECTED ADVERTISING | Advertisi.
Het dagboek van Jens Mortier. ,,Onze bestaansreden is aantonen dat creativiteit werkt.''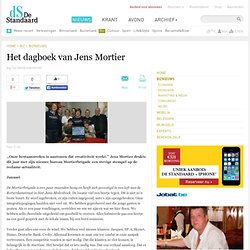 Jens Mortier drukte dit jaar met zijn nieuwe bureau Mortierbrigade een stevige stempel op de reclame-actualiteit. Januari.
---