Inspirational
21 Pictures That Will Restore Your Faith In Humanity
Rodney Mullen: Pop an ollie and innovate!
TEDxPhoenix - Kelli Anderson - Disruptive Wonder for a Change
An Invocation for Beginnings
Bryan Stevenson: We need to talk about an injustice
Shirin Neshat: Art in exile
Ben Dunlap talks about a passionate life
Paula Scher gets serious
Carne Ross: An independent diplomat
Benjamin Zander on music and passion
Aimee Mullins: The opportunity of adversity
Randy Pausch: Really achieving your childhood dreams | Video on
Jeff Bezos: What matters more than your talents
David Deutsch on our place in the cosmos
Robert Wright on optimism
Stefan Sagmeister: The power of time off
With 300 million views since we started posting video in 2006, TEDTalks have become a powerful cultural force. But it all starts with a single person on a stage … At TED2010, we sent a video crew to follow two speakers as they prepared to give the talk of their lives. One, the artist Raghava KK, had never spoken at TED before. The other, Sir Ken Robinson, in 2006 gave one of the most emailed TEDTalks of all time; this was his first time speaking at TED since then.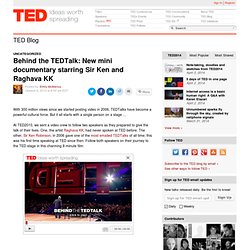 Behind the TEDTalk: New mini documentary starring Sir Ken and Raghava KK
Engineering the 10 000-Year Clock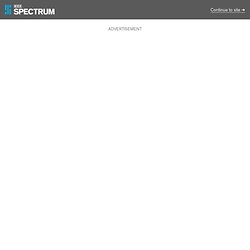 The year is 12011. Two hikers cut through a stretch of cactus-filled desert outside what was once the small town of Van Horn, near the Mexican border, in West Texas. After walking for the better part of a day under a relentless sun, they struggle up a craggy limestone ridge. Finally they come to an opening in the rock, the mouth of what appears to be a long, deep tunnel. As they head into the shadows, not quite knowing where the tunnel will lead, the sudden darkness and the drop in temperature startle their senses. After a few minutes the hikers reach a cool chamber dimly lit from above.
Malcolm Gladwell on spaghetti sauce
One Minute Interview: Malcolm Gladwell on Culture and Airplane Crashes
Richard St. John's 8 secrets of success
Mike Rowe celebrates dirty jobs
Gary Vaynerchuk: Do what you love (no excuses!) | Video on TED.c
Tim Ferriss: Smash fear, learn anything
100+ pounds lost on The Slow-Carb Diet®. If you want to lose fat in 2014, how about we do it together? I need to work off some Danish butter cookies. Last year, the Lift team helped me test The Slow-Carb Diet® with 3,500 readers. The result: 84% of people lost weight and the average weight loss was 8.6 pounds over four weeks.
The Blog of Author Tim Ferriss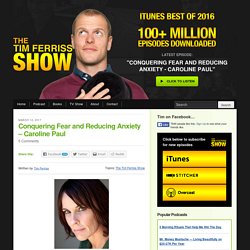 Dan Barber: How I fell in love with a fish
Dan Barber's foie gras parable
Yes We Can - Barack Obama Music Video
Bruce and Barack: The Rising in Cleveland