Inspirational
Rodney Mullen: Pop an ollie and innovate!
TEDxPhoenix - Kelli Anderson - Disruptive Wonder for a Change
An Invocation for Beginnings
Bryan Stevenson: We need to talk about an injustice
Shirin Neshat: Art in exile
Paula Scher gets serious
Carne Ross: An independent diplomat
David Deutsch on our place in the cosmos
Robert Wright on optimism
With 300 million views since we started posting video in 2006, TEDTalks have become a powerful cultural force. But it all starts with a single person on a stage … At TED2010, we sent a video crew to follow two speakers as they prepared to give the talk of their lives. One, the artist Raghava KK , had never spoken at TED before. The other, Sir Ken Robinson , in 2006 gave one of the most emailed TEDTalks of all time; this was his first time speaking at TED since then.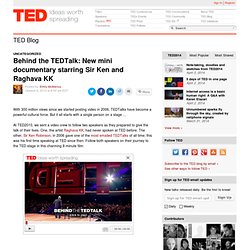 Behind the TEDTalk: New mini documentary starring Sir Ken and Raghava KK
Engineering the 10 000-Year Clock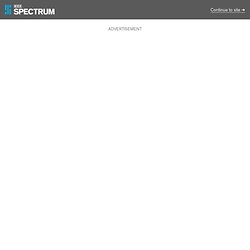 Photo: Quinn Norton TIMEKEEPERS: Parallel computing pioneer Danny Hillis [right] dreamed up the 10 000-Year Clock as a way to encourage long-range thinking. He and Alexander Rose [left] are now leading the clock's design and engineering team. "Building a big physical thing is just cool," Rose says. On a bright blue morning in February, I drove to the San Rafael shop with Rose to see the first assembled piece of the clock in action: several 2.4-meter-wide gears for the chime generator, one of the largest and most complex parts of the clock. Over the lifetime of the clock, the chime generator will ring a series of 10 bells in a different arrangement each time.
One Minute Interview: Malcolm Gladwell on Culture and Airplane Crashes
Mike Rowe celebrates dirty jobs
Ernest Hemingway used to leave his final sentence of each day half finished.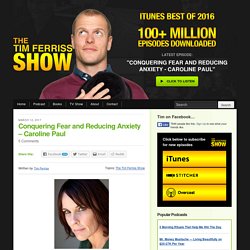 Dan Barber's foie gras parable
Bruce and Barack: The Rising in Cleveland