Cocktails
Simply Infused Water. Let's take water to another level, with Simply Infused Water.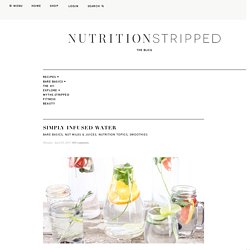 Infuse it with fresh fruit, fragrant fresh herbs and spices. The warmer months are approaching (well at least here in Nashville), for some of you it's been warmer for a while now or soon approaching for the rest of you; either way hydration is of utmost importance. Mother nature has a strong presence and voice in the spring and summer time as we're always called outside to play, be more active, enjoy the wind, feel the sunshine, appreciate nature and the etherial qualities of blooming flowers and plants, and all the amazing outdoor activities with loved ones!
Engaging in these activities and naturally moving more requires more fluids and keeping ourselves hydrated. Perfect drinks made with Thomas Henry. Restaurant Chantecler. Literary Drinks: 10 Famous Fiction Writers and Their Cocktails. I recently came across a 2006 NPR article on famous fiction writers and their signature drinks, which sent me down a rabbit hole looking back at the history of this pairing.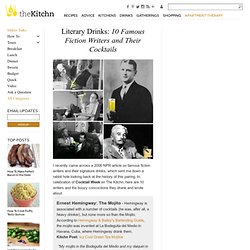 In celebration of Cocktail Week on The Kitchn, here are 10 writers and the boozy concoctions they drank and wrote about. Ernest Hemingway: The Mojito - Hemingway is associated with a number of cocktails (he was, after all, a heavy drinker), but none more so than the Mojito. According to Hemingway & Bailey's Bartending Guide, the mojito was invented at La Bodeguita del Medio in Havana, Cuba, where Hemingway drank them. Cocktail.com — Drink fabulous! Mister Cocktail. Dirty Martini recipe. More comments Reinvent Dirty Martini posted by Mike Button @ 04:44AM, 2/09/07.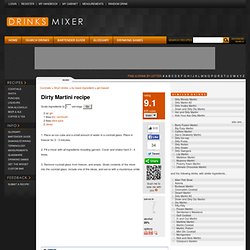 The GQ See Mix Drink Cocktail Guide: Wine + Cocktails. Exclusieve Gins & Tonic online kopen | Boek een Gin Tasting.
---