Cocktails
Perfect drinks made with Thomas Henry
Restaurant Chantecler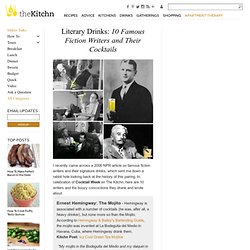 I recently came across a 2006 NPR article on famous fiction writers and their signature drinks, which sent me down a rabbit hole looking back at the history of this pairing. In celebration of Cocktail Week on The Kitchn, here are 10 writers and the boozy concoctions they drank and wrote about. Ernest Hemingway: The Mojito - Hemingway is associated with a number of cocktails (he was, after all, a heavy drinker), but none more so than the Mojito. According to Hemingway & Bailey's Bartending Guide, the mojito was invented at La Bodeguita del Medio in Havana, Cuba, where Hemingway drank them.
Literary Drinks: 10 Famous Fiction Writers and Their Cocktails
2 oz rum mint sprigs lemon peel 1 teaspoon superfine sugar sparkling water In glass combine mint sprigs and sugar. Twist lemon to release oils. Muddle together with barspoon and add rum. Fill with sparkling water and stir gently.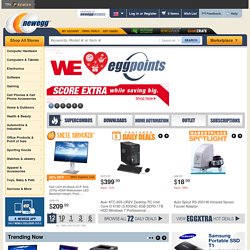 Cocktail.com — Drink fabulous!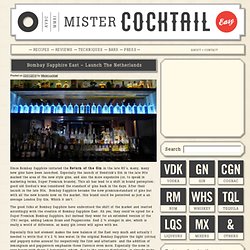 Last week I had the pleasure of visiting the Chase Distillery in Herefordshire. I was given an extensive tour around the farm with great weather accompanying me. Master Distiller and also my guide for today Jamie Baggott took a good few hours to show me around, taking me through all the processes they work with to create their 70+ variations. Mainly the production of their alcohol was explained to me: Potato for their Vodka and Williams Gin and Apple for thier Williams Gin.
Mister Cocktail
Dirty Martini recipe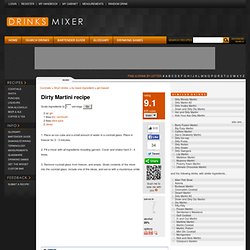 More comments Reinvent Dirty Martini posted by Mike Button @ 04:44AM, 2/09/07
The GQ See Mix Drink Cocktail Guide: Wine + Cocktails
Exclusieve Gins & Tonic online kopen | Boek een Gin Tasting