Activities
Welcome
Home
For years, Brussels was overshadowed by its more famous neighbors and visited perhaps only as a quick stop between Paris and Amsterdam. Folks familiar with the city's many charms remain mum, wanting to savor a Brussels that has avoided large-scale commercialism. But the secret is getting out — Brussels offers ancient architecture, traditional provincial cooking, and historic paintings in a city that's also home to modern glass and steel buildings, nouvelle cuisine, and cutting-edge art. One of Brussels' most captivating features is its architecture.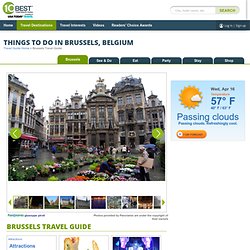 Things to do in Brussels BE: Belgium City Guide by 10Best
De Munt | Home
Thanksgiving @seven
Shop Joy: papabubble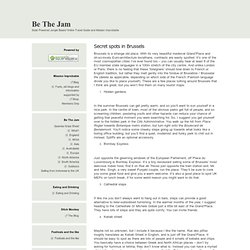 Brussels is a strange old place. With its very beautiful medieval Grand'Place and oh-so-lovely Euro-architecture leviathans, contrasts are easily spotted. It's one of the most cosmopolitan cities I've ever found too – you can usually hear at least 8 of the EU member state languages in a 100m stretch of the city centre. And unlike London or Paris, there is no feeling that these 'foreigners' should bow down to French or English tradition, but rather they melt gently into the fondue of Bruxellois / Brusselar life (delete as applicable, depending on which side of the French /Flemish language divide you like to place yourself).
Secret Spots in Brussels - Be TheJam - jungle based solar powered online travel guide