Mike
Men's Plaid Flannel Scarves. Men's Striped Knit Scarves. Green Gift Guide: The Health and Wellness Guru. The Design Junkie From a wall-mounted terrarium, to a flat-pack light (it's possible!)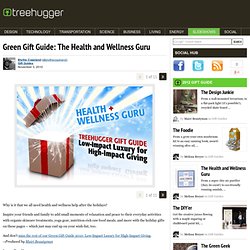 , recycled skate board ... By Mairi Beautyman in Gift Guides The Foodie From a grow-your-own mushroom kit to an easy canning book, award-winning olive oil, ... By Melissa Breyer in Gift Guides The Health and Wellness Guru From a super chic air purifier (they do exist!) To eco-friendly running sandals, ...
Real Secret: Unique Storage Custom Cut into Classic Books « Dornob. A book safe sounds crafty, if not entirely secure, until you realize: most of them are mass-produced, using the same book (or books) over and over again as their basis – and worse yet, the same recognizable styles and volumes.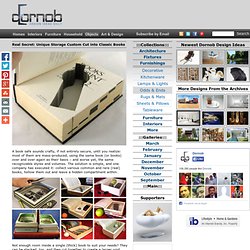 The solution is simple, and one company has executed it: collect various common and rare (real) books, hollow them out and leave a hidden compartment within. Not enough room inside a single (thick) book to suit your needs?
---