Just Design
How To Lead A Creative Life [Infographic] | Fast Company. Society6 | Affordable Art Prints, iPhone Cases and T-shirts. 25 Striking Framed Papercuts by Peter Callesen. Peter Callesen Peter Callesen thrives on creating art from paper, rather on it.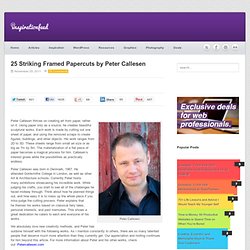 Using paper only as a source, he creates beautiful sculptural works. Each work is made by cutting out one sheet of paper, and using the removed scraps to create figures, buildings, and other objects. Creative and Humorous Illustrations by Aled Lewis. Imaginative Package Designs - Design.inc Blog - StumbleUpon. Imaginative Package Designs Packaging is a very important marketing strategy to glamorize a product in order to attract the consumer's attention.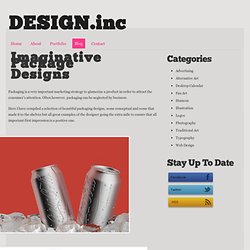 Often however, packaging can be neglected by business. Here I have compiled a selection of beautiful packaging designs, some conceptual and some that made it to the shelves but all great examples of the designer going the extra mile to ensure that all important first impression is a positive one. 23 Brilliant Logos With Hidden Messages. Big Ten Big Ten is an academic union which was founded in the year 1896.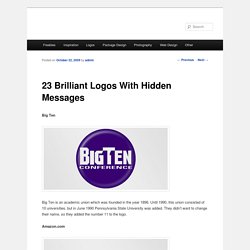 Until 1990, this union consisted of 10 universities, but in June 1990 Pennsylvania State University was added. They didn't want to change their name, so they added the number 11 to the logo. Amazon.com. What Happened Bandages & Design You Trust - Design and Beyond! - StumbleUpon.
---