Devices
Nowadays, our gadgets meld seamlessly into our lives straight out of the box.
14 Of The Year's Best Ideas In Interface Design | Co.Design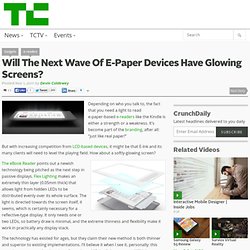 Depending on who you talk to, the fact that you need a light to read e-paper-based e-readers like the Kindle is either a strength or a weakness. It's become part of the branding , after all: "just like real paper!"
Will The Next Wave Of E-Paper Devices Have Glowing Screens?
Last November, Scott Wilson turned to Kickstarter to gin up enough cash to produce his TikTok and LunaTik wristbands, which turn the iPod Nano into a sleek, wearable watch. Co.Design broke the story , and the rest, as they say, is history: The designer raised about $1 million, exceeding his own expectations and breaking Kickstarter records for speed and amount of funding. Suddenly, retailers came calling, even Apple , which had passed on Wilson's original proposal.
Another Kickstarter Record? Scott Wilson's LunaTik Pen Works On Both Paper And Tablets | Co.Design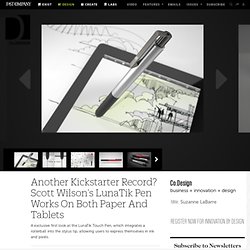 Behold the RollTop, The Computer You Unfurl (video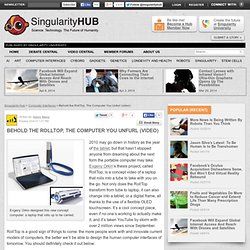 Evgeny Orkin designed this new concept computer: a laptop that rolls up to be carried.