Sites data
Data Catalogue | DATA.nsw.gov.au | NSW Government
Welcome : Warwickshire Open Data
Datasets – Lichfield District Council Open Data
Offentliga datakällor - opengov.se
Welcome to Our Portfolio
City of Chicago | Data Portal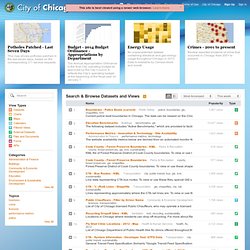 This dataset shows all school level performance data used to create CPS School Report Cards for the 2011-2012 school year.
Open Colorado | powered by Colorado Smart Communities
Portland
Voir présentation et fonctionnalités by casoar Sep 23
Data.Seattle.Gov | Seattle's Data Site
City of Edmonton Open Data Catalogue
Regione Piemonte - Portale del riuso - Dati
San Francisco
Vancouver
Toronto
API Rennes: L'innovation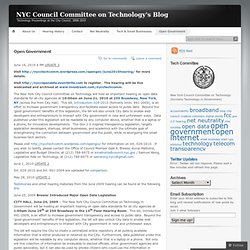 New York
June 16, 2010 6 PM UPDATE 3 Visit http://nycctechcomm.wordpress.com/opengov/june2010hearing/ for more details. Visit http://nyccopendata.eventbrite.com to register.