Sites data
Welcome to the London Datastore | London DataStore. Welcome : Warwickshire Open Data. Datasets – Lichfield District Council Open Data. Offentliga datakällor - opengov.se. Welcome to Our Portfolio. Apps for Democracy - An Innovation Contest by iStrategyLabs for the DC Government and Beyond.
City of Chicago | Data Portal. Open Colorado | powered by Colorado Smart Communities. Portland. Data.Seattle.Gov | Seattle's Data Site. City of Edmonton Open Data Catalogue. Regione Piemonte - Portale del riuso - Dati. Page web - Home. San Francisco. Vancouver.
Toronto. Opening up government data. New York. June 16, 2010 6 PM UPDATE 3 Visit for more details.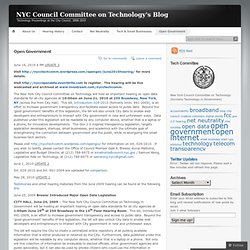 Visit to register. Data.gov. Data.australia.gov.au – beta. Data.govt.nz - New Zealand government data online » Data.govt.nz.
---