Sites data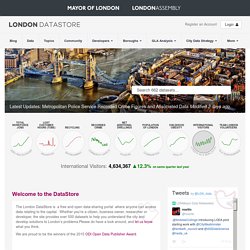 The London Datastore has been created by the Greater London Authority (GLA) as an innovation towards freeing London's data. We want citizens to be able access the data that the GLA and other public sector organisations hold, and to use that data however they see fit – free of charge. The GLA is committed to influencing and cajoling other public sector organisations into releasing their data here too. Releasing data though is just half the battle. Raw data often doesn't tell you anything until it has been presented in a meaningful way.
Providing access to public data in Warwickshire. Things are moving along nicely… We have not been idle of the last three months. The Advocates are in place and ready to start blogging and uploading datasets. The publishers are now able to access Open Data email and are uploading information in the form of reports and articles onto the relevant websites and linking these to the raw datasets […]
Welcome : Warwickshire Open Data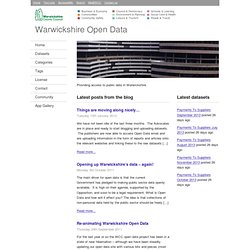 Datasets – Lichfield District Council Open Data
Offentliga datakällor - opengov.se
Welcome to Our Portfolio
City of Chicago | Data Portal
Open Colorado | powered by Colorado Smart Communities
Portland
Welcome to CivicApps! Making public data easy to find and easy to use. The CitySync Challenge is now on! This unique innovation event recognizes and rewards the best ideas and apps from the community. Join this growing community of innovative thinkers!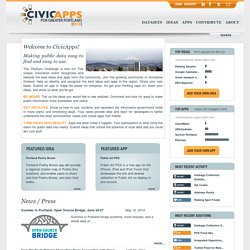 Data.Seattle.Gov | Seattle's Data Site
City of Edmonton Open Data Catalogue
Regione Piemonte - Portale del riuso - Dati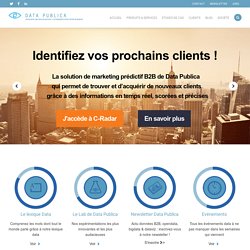 Data Publica lauréat du Concours Avec C-Radar, l'offre Big Data au service des données entreprises Data Publica lance C-Radar Les ventes prédictives appliquées au B2B débarquent en France Découvrir C-Radar GRANDS GROUPES PME ILS TRAVAILLENT AVEC DATA PUBLICA START UP Découvrez data publica en une animation Les tableaux de bord des territoires : Créez votre tableau de bord personnalisé à partir de données internes et d'open data
San Francisco
Vancouver
Council Expenses 2011 - Quarter 4 Data March 22, 2012 Further to the initial release of Council Expenses data in April 2011, the City has just added Year 2011 - Quarter 4 expense data to the dataset. This dataset provides expenses that each Council member has incurred while conducting business on behalf of the City. Summary information is available for years 2002 - 2009 and detailed expense transactions are available starting in year 2010.
Toronto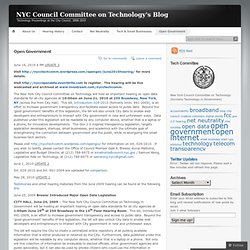 New York
June 16, 2010 6 PM UPDATE 3 Visit http://nycctechcomm.wordpress.com/opengov/june2010hearing/ for more details. Visit http://nyccopendata.eventbrite.com to register.
Accessibility Links [Skip to content] Masthead