Entertainment
Browse Builds - GW2 Builds
MechWarrior Online | Game
What is a BattleMech? A BattleMech is a heavily armored combat platform which utilizes an internal structure similar to a skeleton, along with actuators (joints), and myomers (muscles). When combined, the BattleMech takes the form of a giant, rough, bipedal humanoid. BattleMechs typically weigh between 20 and 100 tons and fall into one of four weight classes: light, medium, heavy and assault.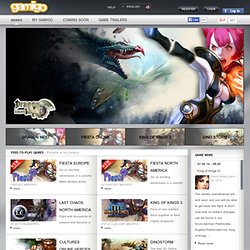 Black Prophecy: Beta client (U.S. only)
King of Kings III The weekly maintenance will end soon and you will be able to get back into fight. A short overview on today's changes can be found in our forum.German Patchnotes English PatchnotesYour King of Kings ...
AoC Goblin (AoC Bot, Age of Conan Bot, AoC Harvesting Bot)
AoC Goblin (Navigates, Fights, Harvest, etc.) Usable in MacroGoblin v2.5.0.4 + The MacroGoblin file (.mg) is attached to the forum post. Bot Status: Currently Working, Maintained and Updated.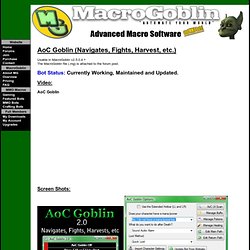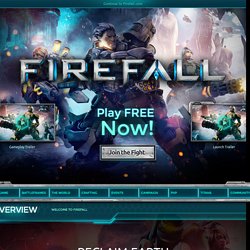 Over the past few months, Red 5 Studios has worked tirelessly to take Firefall to the next level. This includes bashing over 1000 bugs, improving the New User Experience, adding campaign missions, reimagining the crafting UI, wandering encounters, and many other improvements. We acknowledged the problems with our game and we have made it our prime goal to produce a better, more entertaining Firefall.
Instinctiv
Thanks for visiting Instinctiv.com Instinctiv has worked hard to build technology to help make it easier for you to manage and enjoy your music. While we have enjoyed the amazing experience of providing this technology to our users through the Instinctiv Music Player, we have made the decision to cease support for our consumer music applications moving forward to focus on new applications for our technology and software services. If you are an Instinctiv user, your account and any personal information will automatically be deleted as of May 3rd, 2012. We thank you for your support of Instinctiv and hope to have more news to announce soon.