Entertainment
Browse Builds. MechWarrior Online | Game. What is a BattleMech?
A BattleMech is a heavily armored combat platform which utilizes an internal structure similar to a skeleton, along with actuators (joints), and myomers (muscles). When combined, the BattleMech takes the form of a giant, rough, bipedal humanoid. BattleMechs typically weigh between 20 and 100 tons and fall into one of four weight classes: light, medium, heavy and assault. MechWarrior Online. Plane Finder | Flight Radar | Live Flight Tracking.
Black Prophecy: Beta client (U.S. only) King of Kings III The weekly maintenance will end soon and you will be able to get back into fight.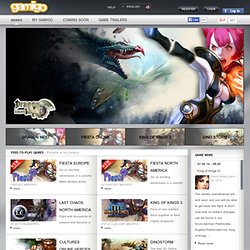 A short overview on today's changes can be found in our forum.German Patchnotes English PatchnotesYour King of Kings ...
Humor
AoC Goblin (AoC Bot, Age of Conan Bot, AoC Harvesting Bot) AoC Goblin (Navigates, Fights, Harvest, etc.)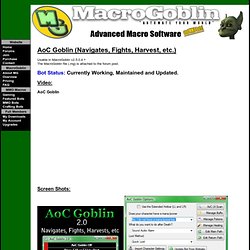 Usable in MacroGoblin v2.5.0.4 + The MacroGoblin file (.mg) is attached to the forum post. Bot Status: Currently Working, Maintained and Updated. Firefall | - Team Based Action Shooter - STO. Eve Online. Instinctiv. Guild Wars 2. Imgur.
---