Sexuality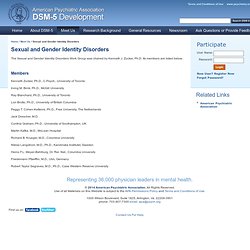 Sexual and Gender Identity Disorders | APA DSM-5
The Sexual and Gender Identity Disorders Work Group was chaired by Kenneth J. Zucker, Ph.D.
"Depathologize!"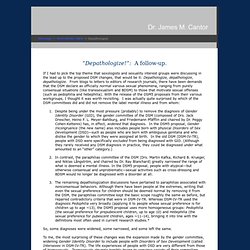 Short article: Depathologize! by James Cantor
Asexual Explorations | Promoting the Academic Study of Asexualit
NERVOUS AND MENTAL DISEASE MONOGRAPH SERIES NO. 7[edit] SECOND EDITIONSECOND REPRINTING[edit] BY[edit]
Three Contributions to the Theory of Sex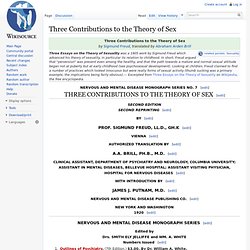 Peggy Kleinplatz - School of Psychology
freaksexual
Gender Spectrum | Creating a more gender sensitive and inclusive
Good Parents, Troubled Teens Miles O'Brien, producer of "Mind of a Rampage Killer," describes what it's like to meet the parents of troubled teens. How Do We Perceive Risk?
NOVA Online | Sex: Unknown | How Is Sex Determined?