Bracelets / anklets
Turquoise Brass Chain Anklet by XtraVirgin on Etsy
Fun for Kids / heart pattern friendship bracelets
Studded Friendship Bracelet
1246 rue Sainte-Catherine O. Montréal H3G 1P1 (514) 874-0063 HEURES D'OUVERTURE: 10h00 - 21h00 Lundi au vendredi 10h00 - 19h00 Samedi 11h00 - 18h00 Dimanche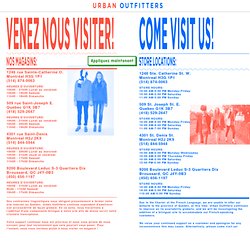 Leather Bracelet Wristband cuff bracelet by Leatherbracelet11
Surfer Hemp Bead and Leather Bracelet by Leatherbracelet11 on Etsy
Surfer Hemp Leather Bracelet Wristband Mens by Leatherbracelet11
Infinity Turquoise Leather and Silver Rhinestone by MesaBlue
Baseball String Bracelet by ByStudio13 on Etsy
Friendship Bracelet - Feather Bracelet - $11
Transaction - TINNLILY Beaded Woven Leather Bracelet
Boho leather wrap bracelet Country Girl Shabby chic by slashKnots
For Consumers in Rhode Island, New York, Minnesota & Massachusetts
Beaded Wrap Bracelet | FOREVER21 - 1015036786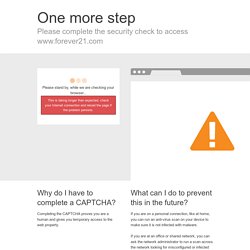 Beaded Bangles | FOREVER21 - 1000036070
For Consumers in Rhode Island, New York, Minnesota & Massachusetts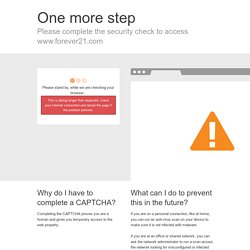 Floral Toggle Bracelet | FOREVER21 - 1000035819
For Consumers in Rhode Island, New York, Minnesota & Massachusetts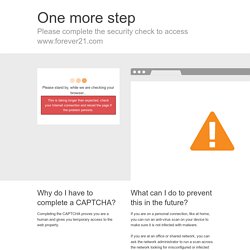 La Mer Bali Watch
1246 rue Sainte-Catherine O. Montréal H3G 1P1 (514) 874-0063
1246 rue Sainte-Catherine O. Montréal H3G 1P1 (514) 874-0063 HEURES D'OUVERTURE: 10h00 - 21h00 Lundi au vendredi 10h00 - 19h00 Samedi 11h00 - 18h00 Dimanche
Frye Wrapped Cuff Bracelet
Multi Color Rope Bracelet
1246 rue Sainte-Catherine O. Montréal H3G 1P1 (514) 874-0063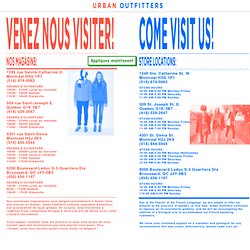 Leather Cuff Bracelet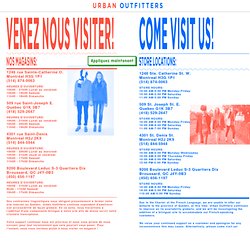 1246 rue Sainte-Catherine O. Montréal H3G 1P1 (514) 874-0063 HEURES D'OUVERTURE: 10h00 - 21h00 Lundi au vendredi 10h00 - 19h00 Samedi 11h00 - 18h00 Dimanche
1246 rue Sainte-Catherine O. Montréal H3G 1P1 (514) 874-0063
Initial Coin Friendship Bracelet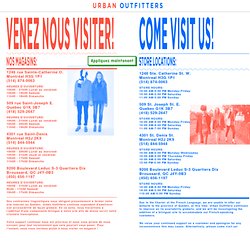 Sibilia Patina Brass Cuff
1246 rue Sainte-Catherine O. Montréal H3G 1P1 (514) 874-0063 HEURES D'OUVERTURE: 10h00 - 21h00 Lundi au vendredi 10h00 - 19h00 Samedi 11h00 - 18h00 Dimanche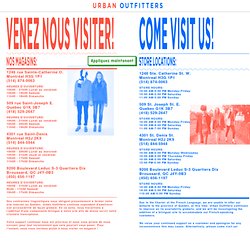 Floral Braided Bracelet
BF Bracelet
We know, we've mentioned our love of neon and old school, throwback jewelry in some recent posts, and today we're at it again. If you didn't think neon and geodes went together, we strongly urge you to reconsider! A Merry Mishap happens to make fabulous geometric shaped jewelry in fun neon colors.
A Merry Mishap
I was walking through Target a few weeks ago and noticed this little knit fabric headband that was not just braided together…….but woven.
Re-purposing: Tshirts into 5-strand-braided-headbands
Es uno de mis modelos de pulsera favorita porque te permite jugar con el color.
Leather bracelets and background color
Modern Parents Messy Kids: Modern DIY Bracelets - Perfect for Summer...
28 Jun As a girl, I spent a lot of summer days lounging around making friendship bracelets of one form or another. It started simply with trios of embroidery thread and eventually evolved into more intricate creations involving beads and other such adornments.
Re-Vamp your Friendship Bracelets!