Crafts
My methods are varied but to try and make generic. I start with an idea and color. Those two always.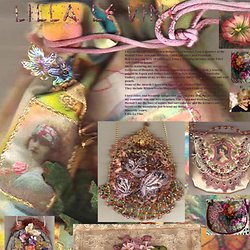 Lilla Le Vine
Quilt of Belonging - Gallery
for Crazy Quilters by Crazy Quilters
The Crafters File Box: The "Planket": A Tutorial From the File Box
Kate Dicey home page
The Costumer's Manifesto: (A statement of Purpose and Ethics for Costumers) "I am a Costumer, I make clothes for imaginary people."
Directory Of Free Sewing Patterns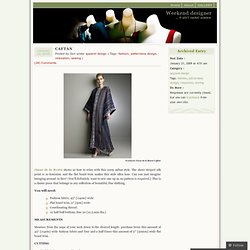 CAFTAN
Featured: Oscar de la Renta Caftan Oscar de la Renta shows us how to relax with this 2009 caftan style.
*Tutorial made by Melissa @ Sew Like My Mom for her win during the Red Week challenge.*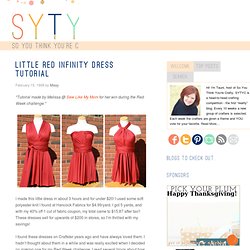 Free Hat Patterns :
Posted on | October 9, 2008 | 8 Comments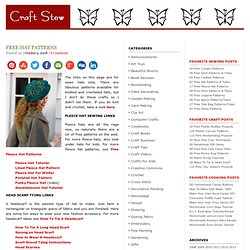 Wild Ginger Wild Things! Download
SINGER ® sewing machines were first manufactured in 1851.
Machine Serial Numbers | Singer Sewing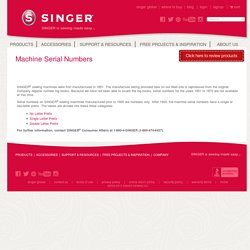 Lily Abello's Sewing Resource Guide
Inkjet Papers and Fabrics, Window Stickers and Other Arts and Craft Materials Country Bumpkin & Inspirations - beautiful embroidery & smocking
Welcome to the website and online shop of Country Bumpkin, the place for all the world's most beautiful embroidery magazines, books, kits, fabrics, gifts and supplies. On our website you will find a huge range of embroidery and smocking fabrics, notions and supplies, gifts for all occasions, all of our own beautiful books and magazines and much more. A handy currency converter, postage calculator and the security of our site make shopping a breeze no matter where you are.
CQMagOnline.com for Crazy Quilters by Crazy Quilters
double chain stitch
This stitch follows the same technique as a simple chain stitch.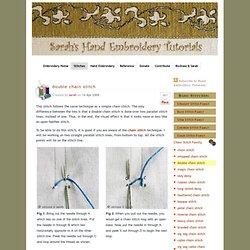 Pin Tangle - Pin Tangle
Please accept these Free Designs as my way of saying "thank you" to my loyal customers.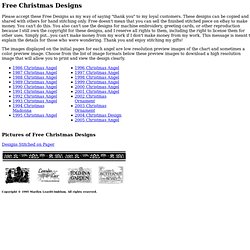 Free Christmas Designs
raisedwork.jpg 600×430 pixels
I know the page is titled 2006 Knots. No, Silly, there aren't patterns for 2,006 Celtic Knots here!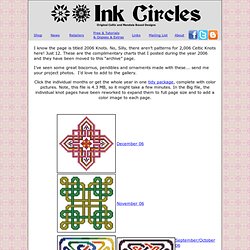 Ink Circles - 2006 Goodies
Author Jan Brett's Free Activities Pages
The Colette Patterns Pants Fitting Cheatsheet
Fitting pants is a bit tricky, let's face it. There are a lot of differences among women in the areas between waist and ankles.
Quilt of Belonging - Block by Block
Block by Block
Free Quilt Patterns From Carol Doak
Lilla Le Vine