Make your own
Make Your Own Home Address Number Plates. Need an address plate for your home?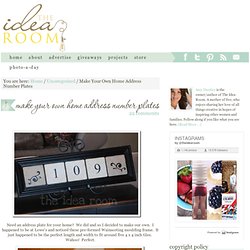 We did and so I decided to make our own. I happened to be at Lowe's and noticed these pre-formed Wainscoting moulding frame. It just happened to be the perfect length and width to fit around five 4 x 4 inch tiles. Wahoo! Perfect. Make Your Own Laundry Detergent! It's Easy! Save BIG & Have Fresh, Clean Laundry! | Well, I did it!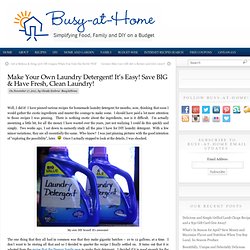 I have pinned various recipes for homemade laundry detergent for months, now, thinking that soon I would gather the exotic ingredients and muster the courage to make some. I should have paid a lot more attention to those recipes I was pinning. There is nothing exotic about the ingredients, nor is it difficult. I'm actually mourning a little bit, for all the money I have wasted over the years, just not realizing I could do this quickly and simply. Two weeks ago, I sat down to earnestly study all the pins I have for DIY laundry detergent. Make Your Own Lip Balm. Make Your Own Lip Balm Article courtesy of: Mountain Rose Herbs Lip balm is truly one of the easiest and most inexpensive products to create.
Once that you have created your own homemade lip balm, it is almost impossible to muster up $3.00 for a tube of inferior stuff at the store. Plus, you can even make special blends with your favorite oils, butters, and other luxurious ingredients. Making Homemade Laundry Soap. This page is my own personal writings and is copyright protected.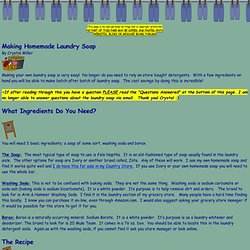 NO PART OF THIS PAGE MAY BE COPIED AND PASTED ONTO WEBSITES, BLOGS OR MESSAGE BOARD FORUMS! Making Homemade Laundry Soap By Crystal Miller Making your own laundry soap is very easy! No longer do you need to rely on store bought detergents. Homemade Lip Gloss and Lip Balm: From Simple Two Ingredient Recipes to The More Advanced. Homemade Lip Balm for The Most Cracked, Chapped and Miserable Lips!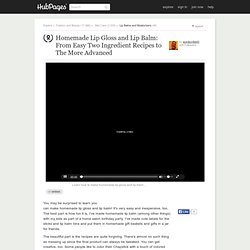 My kids get the absolute worst chapped lips in the winter. They have this awful tendency to lick them once they're chapped, which only makes matters worse.
---