Health Stuff
Get flash to fully experience Pearltrees
One of the many refrains heard by vegans and vegetarians is the familar "But where do you get your protein?" Over time, though, this is becoming less common, due to the fact that we have proven by example that a meatless existence is not only healthful, but more so than an omnivorous one. This list is not intended to be all-encompassing, but rather a basic primer, created to let people know which plant sources offer particular nutrients.
At the end of the two-day hearing to evaluate the safety of amalgam, the FDA's own scientific panel - including neurologists, toxicologists, epidemiologists, and environmental health specialists - told the agency to stop amalgam use in children, pregnant women, and hypersensitive populations. After reviewing the available scientific studies and the presentations of researchers, experts, dentists, and injured consumers, the scientists concluded that - contrary to the claims of the FDA's in-house dentist Susan Runner - amalgam is not safe for everybody . According to the panel, the FDA's amalgam risk assessments were not adequate to protect hypersensitive adults, children, and unborn babies. Repeatedly, panel members expressed their concern about amalgam use in children. Pediatric neurologist Dr. Suresh Kotagal of the Mayo Clinic summed it up for the entire panel:
Sodium is a naturally occurring substance in many foods and may also be added to foods for flavor. Salt is about 40 percent sodium, and one teaspoon of salt contains approximately 2 grams of sodium. The 2010 Dietary Guidelines for Americans recommends that healthy adults have no more than 2,300 milligrams of sodium per day, equal to approximately 1 teaspoon of table salt.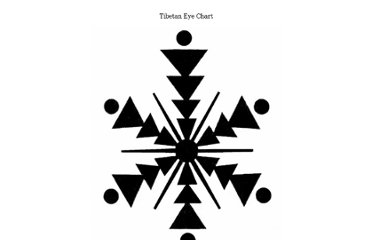 Tibetan Eye Chart