Crafts
DIY corn hole game by bower power
as promised...today i give you the tutorial for the double braid version of my braided scarf. the single braid tutorial that has gotten so much awesome feedback and love (sew, mama, sew!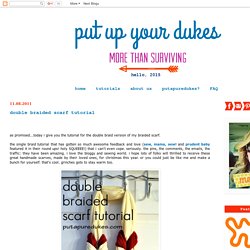 Put Up Your Dukes: double braided scarf tutorial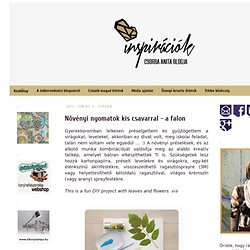 Gyerekkoromban lelkesen préselgettem és gyűjtögettem a virágokat, leveleket, akkoriban ez divat volt, meg iskolai feladat, talán nem voltam vele egyedül ... :) A növényi préselések, és az alkotó munka kombinációját valósítja meg az alábbi kreatív falikép, amelyet bátran elkészíthettek Ti is. Szükségetek lesz hozzá kartonpapírra, préselt levelekre és virágokra, egy-két élénkszínű akrilfestékre, visszaszedhető ragasztósprayre (3M) vagy helyettesíthető kétoldalú ragasztóval, világos krémszín (vagy arany) sprayfestékre. This is a fun DIY project with leaves and flowers. via
Növényi nyomatok kis csavarral - a falon
60K+ Recycle all of those tee shirts that you don't wear anymore! Make a comfy, cute scarf, its easy! STEP ONE: Grab a tee shirt and lay out flat.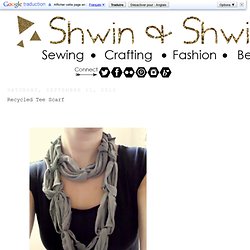 Why can't tables be more like light bulbs and underwear?
The Re|Surface Table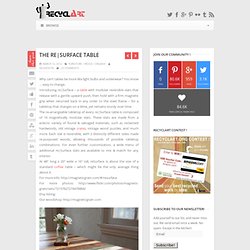 DIY creative market - the heap of sugar album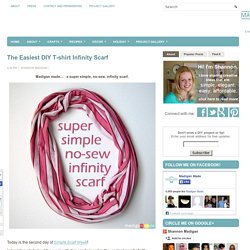 TShirts
Madigan made… a super simple, no-sew, infinity scarf. Today is the second day of Simple Scarf Week!
No Sew, T-Shirt Vest.
Super Easy, No sew, T-Shirt Vest. Naming this,
Tie-dye business cards from-T_T-continue 100_ Xiang in a heap of sugar net share
How to Make an Adjustable Switchback Strap by TIAT
love love love Necklush!
DIY! / diy heart knotnecklace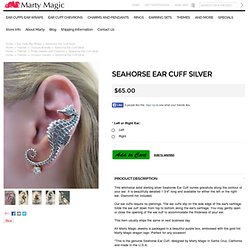 Sea Horse Ear Cuff Jewelry
This whimsical solid sterling silver Seahorse Ear Cuff curves gracefully along the contour of your ear.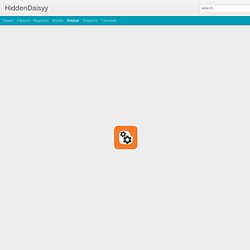 This beautiful scarf/necklace is not something you see everyday, it is sure to turn heads. It can be worn as a long necklace or as a scarf when lopped around twice. You won't need to worry about tangles because the yarn handle keeps all the strands together.
Sustainability for a better world / Moss Graffiti... love the idea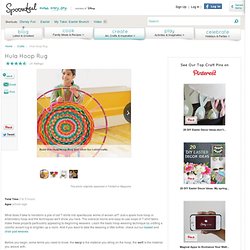 This photo originally appeared in FamilyFun Magazine Total Time 2 to 3 hours Ages school-age What does it take to transform a pile of old T-shirts into spectacular works of woven art?
Nature / Thinking With My Hands: A tree for all seasons.
Marty Magic Ear Cuffs and Ear Wraps require no piercings.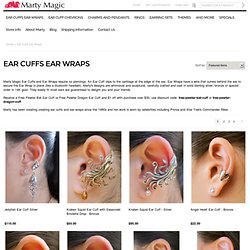 Ear Cuffs and Ear Wraps
These are two smaller bottles and jars we converted to undergo a second life as a soap pump, the jars were just too cute to throw away, spray panted the lid after drilling the hole.
Soap Pumps Made From Recycled Jars and Bottles
This detailed, solid sterling silver, Wave Rider Mermaid flows gracefully along the perimiter of the ear. It is available for the left ear only. (Diamond not included.)
Wave Rider Mermaid Ear Wrap Jewelry
DIY: Infinity Scarf from Tshirt
How To: Make A Fringe Scarf
I was walking through Target a few weeks ago and noticed this little knit fabric headband that was not just braided together…….but woven.