Random
Hug Chair by Ilian Milinov & Yanko Design. A Chair for Clingy Lovers If you've ever had someone sit in your lap, you know that 15 minutes is about the max your legs can handle.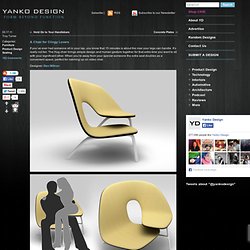 It's really not fair. 10 craziest hotels in the world. Hôtel de Glace, Canada – an ice hotel opened only during winter Made entirely of ice and snow, this unique one-story structure has been rebuilt each year since 2000.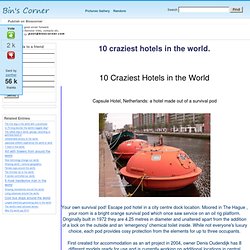 The 9th season of the Ice Hotel lasted from January 4th through March 29th 2009. How to grow a Rainbow Rose, Naturally. In 2004, two dutch companies, River Flowers and F.J.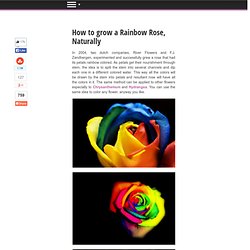 Zandbergen, experimented and successfully grew a rose that had its petals rainbow colored. As petals get their nourishment through stem, the idea is to split the stem into several channels and dip each one in a different colored water. This way all the colors will be drawn by the stem into petals and resultant rose will have all the colors in it.
The same method can be applied to other flowers especially to Chrysanthemum and Hydrangea.
---