Inspiration
Not Yo' Mama's Banana Pudding. OK , Y'all were coming to the tail end of "Paula Deen Week" Today's is Day Five.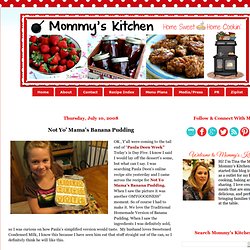 I know I said I would lay off the dessert's some, but what can I say. I was searching Paula Deen's online recipe site yesterday and I came across the recipe for Not Yo Mama's Banana Pudding. When I saw the picture it was another OMYGOODNESS" moment. Installing CoffeeShop Actions. 200+ Very Useful Free Photoshop Actions, Enhancement, Colouring, Effects, Filters etc — tripwire magazine. In this article tripwire magazine presents a very large collection of Photoshop actions (some in large bundles).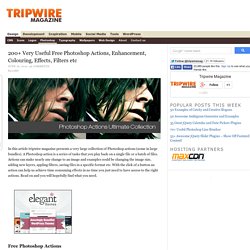 A Photoshop action is a series of tasks that you play back on a single file or a batch of files. Actions can make nearly any change to an image and examples could be changing the image size, adding new layers, appling filters, saving files in a specific format etc. With the click of a button an action can help us achieve time consuming effects in no time you just need to have access to the right actions. Read on and you will hopefully find what you need. Photoshop Tutorials | Photoshop Lady. Beach fun.
The PixlBlog. A New Photoshop Painting: Software / Retouching Forum. Hello to my friends here - hope everyone's doing well.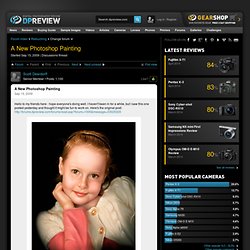 I haven't been in for a while, but I saw this one posted yesterday and thought it might be fun to work on. Here's the original post: Awesome looking – 3D Tattoo. These days, people become not satisfy with the 2D image.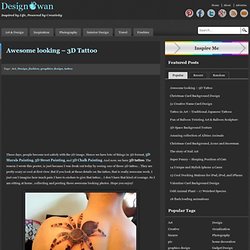 Hence we have lots of things in 3D format, 3D Murals Painting, 3D Street Painting, and 3D Chalk Painting. And now, we have 3D tattoo. The reason I wrote this poster, is just because I was freak out today by seeing one of those 3D tattoo… They are pretty scary or cool at first view. But if you look at those details on the tattoo, that is really awesome work. I just can't imagine how much pain I have to endure to give that tattoo… I don't have that kind of courage. Race against the tide: Artist creates intricate masterpieces... that the sea washes away within hours. By Eddie Wrenn Updated: 17:19 GMT, 27 July 2009 When artists see a canvas, most of them want to fill it, even if it's with nothing more than a doodle.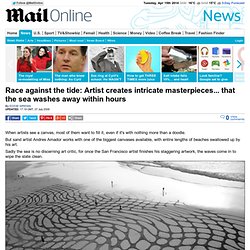 But sand artist Andres Amador works with one of the biggest canvases available, with entire lengths of beaches swallowed up by his art. Sadly the sea is no discerning art critic, for once the San Francisco artist finishes his staggering artwork, the waves come in to wipe the slate clean. Enlarge. Facedowns | 3 people. 24 countries. 0 faces. Storm Drain Graffiti | DailyCognition.com. Phatterism - created by luis santi jr. Stipple Portraits - Hedcut Pen and Ink Drawings - Hedcuts - Stipple Illustration by Wall Street Journal Hedcut portrait artist Noli Novak. Vai avanti .com by rafaël rozendaal, 2006. New Page 2.
Dimensions Home. A film for a wide audience!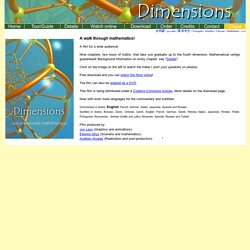 Nine chapters, two hours of maths, that take you gradually up to the fourth dimension. Mathematical vertigo guaranteed! Background information on every chapter: see "Details". Click on the image on the left to watch the trailer ! (turn your speakers on please). 40 Incredible Digital Painting Portraits - Web Design Blog – DesignM.ag. Get the FlatPix UI Kit for only $7 - Learn More or Buy Now As I'm browsing through portfolios on sites like devianART, some of the work that amazes me the most are the digital paintings and portraits of highly-skilled artists.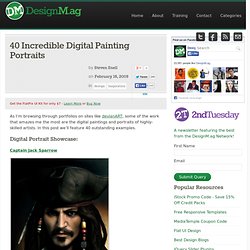 In this post we'll feature 40 outstanding examples. Sculptures by Adam Beane. Adam Beane is quite unique sculptor.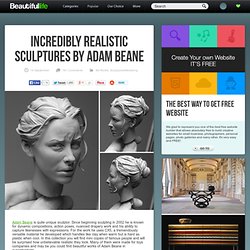 Since beginning sculpting in 2002 he is known for dynamic compositions, action poses, nuanced drapery work and his ability to capture likenesses with expressions. For the work he uses CX5, a tremendously versatile material he developed which handles like clay when warm but is hard as plastic when cool. In this collection you will find mini copies of famous people and will be surprised how unbelievable realistic they look. Many of them were made for toys companies and may be you could find beautiful works of Adam Beane in supermarkets.
---