gremio
Get flash to fully experience Pearltrees
Esin Arsan showcased a clever set of coffee mugs that serve up a reminder about the world's vanishing endangered species with every cup of joe.
A lo largo de las próximas cuatro décadas, las naciones en general deberán llevar a cabo una reestructuración tecnológica fundamental para así evitar riesgos como el no cumplir aquellos compromisos globales de poner fin a la pobreza o evitar los efectos catastróficos del cambio climático, advierte el estudio económico y social mundial 2011: La gran transformación en tecnologías ecológicas. "Se requiere, sobre todo, de educación en todos los niveles, ricos, pobres y de clase media, ya que con información, pero sobre todo con el compromiso de la población, podrá hacerse frente a los grandes retos que el crecimiento de la humanidad nos presenta", aseguró Carlos Galindo Leal, director de Conocimiento Científico de la Comisión Nacional para el Conocimiento y Uso de la Biodiversidad.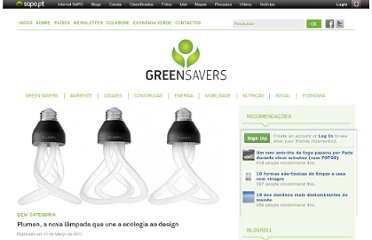 Publicado em 21 de Março de 2011.