Astrodienst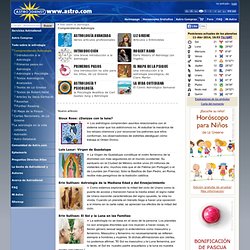 no entrado - login Homepage Horoscopos Gratuitos Astro Compras Foro FAQ Mi Astro Todo sobre la astrología Comprendiendo Astrología
Comprendiendo Astrología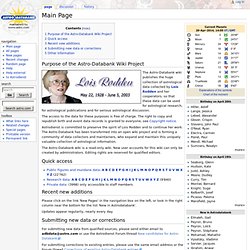 Purpose of the Astro-Databank Wiki Project The Astro-Databank wiki publishes the huge collection of astrological data collected by Lois Rodden and her cooperators, so that these data can be used for astrological research, for astrological publications and for serious astrological discussion. The access to the data for these purposes is free of charge. The right to copy and republish birth and event data records is granted to everyone, see Copyright notice. Astrodienst is committed to preserve the spirit of Lois Rodden and to continue her work.
Welcome to Astro-Wiki by Astrodienst. This is the main page of Astrowiki - english Viennese zodiac from a 14th century manuscript AstroWiki by Astrodienst is a free encyclopedia of astrology. It collects the knowledge of the astrological community and makes it available to everybody.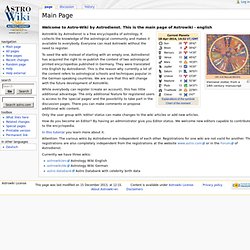 Foro - Astrodienst
Bienvenido a la Guía de Enlaces de Astrodienst! Esta selección de enlaces externos contiene otros sitios de la red que le brindan una amplia variedad de información sobre diferentes áreas y temas de astrología. El concepto de la guía está basado en el intercambio de enlaces que permite crear una valiosa red de sitios astrológicos. Para navegar, por favor cliquee sobre las categorías en la columna izquierda de esta página.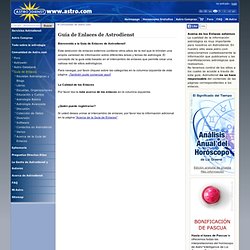 Bienvenido a la Guía de Enlaces de Astrodienst
Welcome to the Astrodienst Link Directory