Cabello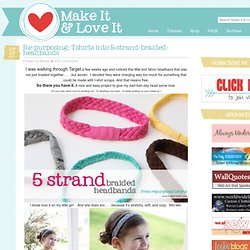 I was walking through Target a few weeks ago and noticed this little knit fabric headband that was not just braided together…….but woven. I decided they were charging way too much for something that could be made with t-shirt scraps. And that means free.
Find out about Braids: Our Top 7 Picks
It's so hard to believe that fall will be upon us soon. If you are like me you will be in desperate need of what's in for hair this fall.
It's chilly outside here today and I'm loving it! I enjoyed every minute of reaching into the closet and pulling out soft cozy blankets, snuggling up on the couch with my blanket and laptop to check my e-mail this morning... Don't get me wrong, I'm not a fan of temps below 40 degrees, but a high of 65, I'll take it!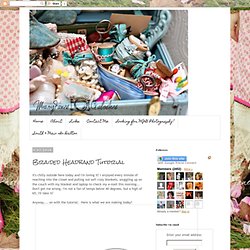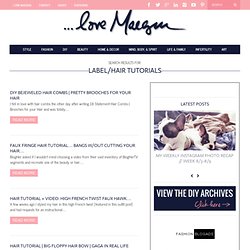 A few weeks ago my trusty 1" Hot Tools curling iron finally called it quits.
Hair wrapping is a really fun thing girls can do when they get together. Hip Hopping Hair Wrapping is a girls' hair wrap project perfect for slumber parties.
How to Make Girls' Hair Wraps"
...love Maegan: * Faux Bob Hair Tutorial * Fashion+Home+Lifestyle
CLICK HERE for my vimeo page it looks a little better there.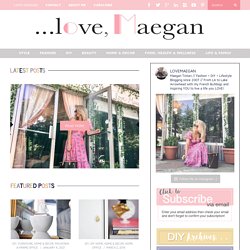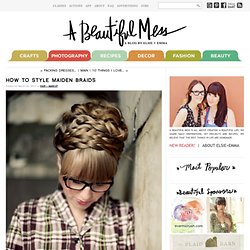 Last month I did a makeover story with Kelsie and had many requests for a maiden braid tutorial. Yesterday she came in and we photographed these simple step by steps.