Articulos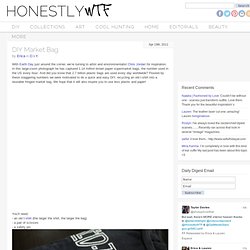 With Earth Day just around the corner, we're turning to artist and environmentalist Chris Jordan for inspiration.
...love Maegan: Refashion a Tank Top into a Carry-all Bag DIY Fashion+Home+Lifestyle
>Project ReStyle: Another T-Shirt Revival « A Pretty Penny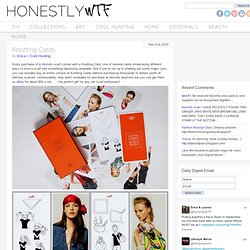 Every purchase of a Hermés scarf comes with a Knotting Card, one of several cards showcasing different ways to knot a scarf into something fabulously wearable. But if you're not up to shelling out some major cash, you can actually buy an entire volume of Knotting Cards without purchasing thousands of dollars worth of Hermés scarves. Unfortunately, they aren't available for purchase at Hermés anymore but you can get them on eBay for about $50 a set . . . the perfect gift for any silk scarf enthusiast!
Knotting Cards
Upstate
Upstate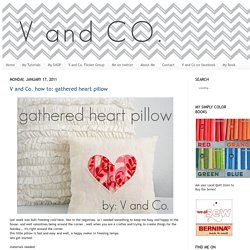 last week was butt freezing cold here. like in the negatives. so i needed something to keep me busy and happy in the house. and well valentines being around the corner...well when you are a crafter and trying to create things for the holiday... it's right around the corner. this little pillow is fast and easy and well, a happy maker in freezing temps. lets get started: materials needed: a strip of pink or red fabric approx size of 6" by 12" two squares of muslin (i used sandcastle fabric i had on hand in my stash) cut to around 10" by 10".
*no animals or plants were hurt in the making of this project.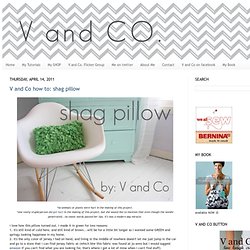 Knotting Cards