DIY
Project Gallery | Just a Girl Blog
Ever wonder who rings your doorbell when you're not home? Or do you crank music up too loud most of the day to hear it anyway? If so, Make Projects user Clement Storck built a simple Arduino powered notification system that sends him a text message and an email with a photo every time someone rings the doorbell. The system is actually pretty simple. When the doorbell rings an Arduino sends a request to a notification service called PushingBox which then grabs a picture from web camera located outside.
Build an Arduino-Powered Doorbell Alert System That Sends You a Text and a Photo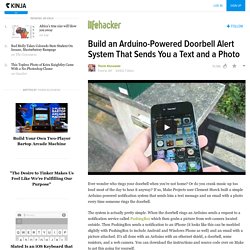 Build a Sausha's Washer/Dryer Pedestals
PDF version A washer/dryer pedestal made of wood to bring your front load laundry system to a back-friendly height. Special thanks to Sausha for her photos.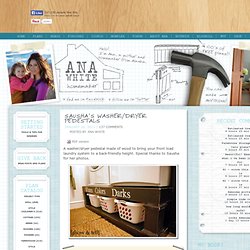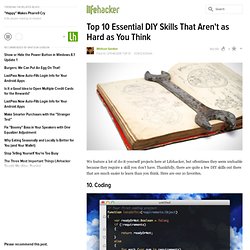 We feature a lot of do-it-yourself projects here at Lifehacker, but oftentimes they seem undoable because they require a skill you don't have. Thankfully, there are quite a few DIY skills out there that are much easier to learn than you think. Here are our 10 favorites. 10. Coding Instead of waiting around for someone to build the exact program you need, knowing how to code means you can make it yourself—so no matter what your computer needs, you can make it happen.
Things break down, whether due to accidents, negligence, or just plain wear and tear. Instead of shelling out for an expensive repair or replacement, though, you can often fix the problem yourself for much less. Here are 10 repairs you should never pay for. Image from Refat/ Shutterstock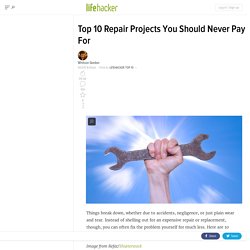 Silhouette electronic cutting tools can cut a wide variety of materials including paper, vinyl, cardstock, fabric, heat transfer material, and so much more. With the included Silhouette Studio® software, you're able to create and cut your own designs and use the fonts already installed on your computer. There are also tens of thousands of great designs available through the ever-growing Silhouette Online Store . Use the information below to determine which Silhouette is right for you.
What is the Silhouette CAMEO™