HP
Pottermore Wiki
Platform 9¾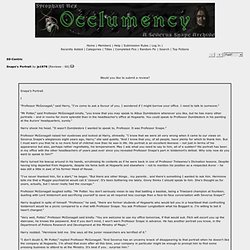 Snape's Portrait "Professor McGonagall," said Harry, "I've come to ask a favour of you. I wondered if I might borrow your office. I need to talk to someone." "Mr Potter," said Professor McGonagall kindly, "you know that you may speak to Albus Dumbledore whenever you like, but he has many other portraits – and in rooms far more splendid than in the headteacher's office at Hogwarts. You could speak to Professor Dumbledore in his painting at the Aurors' headquarters, surely."
Occlumency :: A Severus Snape archive
We Are Harry and the Potters
The basic plot, which cannot be ignored even in the films, is that Harry, Hermione and Ron give up everything for their political struggle. They drop out of high school, they go illegal, defy the government, belong to an underground organization [The Order of the Phoenix], operate out of safe houses and forests and even raid offices of the government and banking offices. This is all done in principled opposition to the Dark Wizard Voldemort and a corrupt bureaucratized government that has been heavily infiltrated with his evil minions. This is revolutionary activity. But the movie version does not present it as such or emphasize these radical aspects of the plot, thereby entirely missing the dramatic sweep and action present in the first half of the last novel.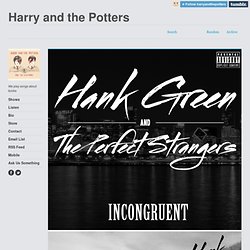 The Harry Potter Companion
Harry James Potter & The Harry Potter Companion
born July 31, 1980 to James & Lily Potter Gryffindor 1991-1997 defeated Voldemort October 31, 1981 & May 2, 1998 Triwizard Champion; founder of Dumbledore's Army; member of Slug Club and Gryffindor Quidditch Team (Seeker) married to Ginny Weasley; children James, Albus, & Lily Head of Auror Dept under Minister Kingsley Shacklebolt Harry Potter was a highly unusual boy in many ways…. (PA1) When he had been younger, Harry had dreamed and dreamed of some unknown relation coming to take him away. (PS2) "Hmmm," said a small voice in his ear.