HP
Pottermore Wiki
Platform 9¾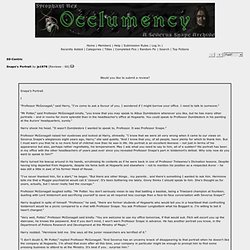 Snape's Portrait "Professor McGonagall," said Harry, "I've come to ask a favour of you. I wondered if I might borrow your office. I need to talk to someone." "Mr Potter," said Professor McGonagall kindly, "you know that you may speak to Albus Dumbledore whenever you like, but he has many other portraits – and in rooms far more splendid than in the headteacher's office at Hogwarts. You could speak to Professor Dumbledore in his painting at the Aurors' headquarters, surely."
Occlumency :: A Severus Snape archive
We Are Harry and the Potters
fishingboatproceeds: alandistro: edwardspoonhands: OK…so we did it. It's happening.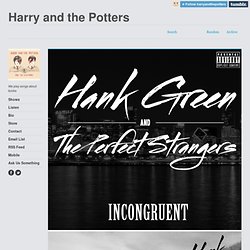 The Harry Potter Companion
Harry James Potter & The Harry Potter Companion
born July 31, 1980 to James & Lily Potter Gryffindor 1991-1997 defeated Voldemort October 31, 1981 & May 2, 1998 Triwizard Champion; founder of Dumbledore's Army; member of Slug Club and Gryffindor Quidditch Team (Seeker) married to Ginny Weasley; children James, Albus, & Lily Head of Auror Dept under Minister Kingsley Shacklebolt Harry Potter was a highly unusual boy in many ways…. (PA1) When he had been younger, Harry had dreamed and dreamed of some unknown relation coming to take him away. (PS2) "Hmmm," said a small voice in his ear.