TENDÉNCIAS
The anchor. "By luck, I stumbled upon your site, and of course I wanted to try it out.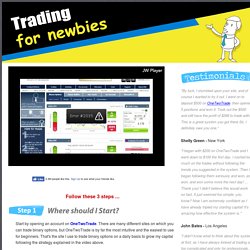 I went on to deposit $500 on OneTwoTrade, then opened 5 positions and won 4. Took out the $500 and still have the profit of $288 to trade with. Cool room. Le Blog de Betty : Blog mode, blog tendances, photos de mode. Lady Desidia. No me pises que llevo Manolos. Luchyanomiras. Piter. ~Shopaholic~ blog de moda. Dazed & Confused Magazine | Fashion, Art, Fashion, Music, Film, Ideas. ILLUSION. Coolhunting | OH!NENA blog. Estilosas: Elena Perminova Elena Perminova It girl, estilista y modelo Rusa +Elena Instagram: Lenaperminova Estilosas: Natalie Joos Natalie Joos es una consultora de modas y agente de casting belga.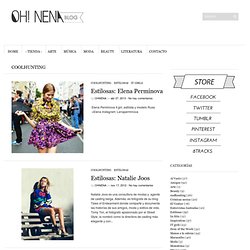 Además, es fotógrafa de su blog Tales of Endearment donde comparte y documenta las historias de sus amigos, moda y estilos de vida. Pinterest / Home. Looklet. Lindex. Name: Camilla Lundsten Lives: Together with her partner Stefan and their son Tinin, 1, 5 years old About: Camilla runs her own brand Littlephant which is sold in several countries around the world.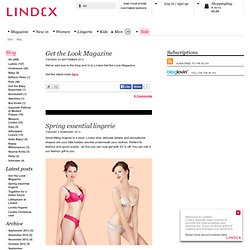 She designs all the products, writes and makes books with the character Littlephant and his friends. Moda y tendencias en The Healthy Ghost. Di por Dior. Mr. & Mrs. Calamity Cool. Snob. COMPARTE MI MODA: La moda femenina desde el punto de vista de las usuarias... Frugal Fashionista. Magazine. In the wake of the wind-tunnel facelift of the 1980s and the pneumatic chest of the 1990s, the North American cosmetic surgery trend of the late noughties was quite a lot subtler.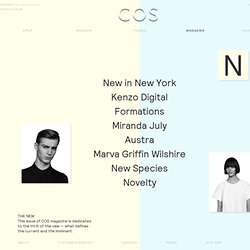 With nearly a decade's experience in administering so-called non-invasive procedures such as Botox, collagen fillers and chemical peels, practitioners had, by 2008, learnt how to use them to create a subtly 'refreshed' look that New York magazine explored in a lengthy editorial. According to the author, the New New Face was characterised by an unfurrowed brow, fulsome cheeks, lush lips and an angular jawline. Galletasdeante. Latest Fashion News, Style Advice, Fashion Pictures, Fashion Shows. Smash! Blog. Diary of The Coveteur. Fashion, Beauty and Retail News.
Get Organized in 2012 - How To Get Organized. ORGANIZE: Your Style THE EXPERT: Cher Coulter, celebrity stylist for actresses such as Kate Bosworth, Elizabeth Olsen, Nicole Richie, and Rosie Huntington-Whiteley.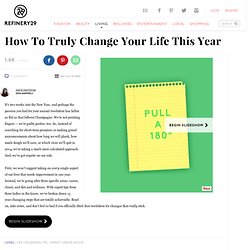 SHOW TLC If you're pulling a 180 with your wardrobe this year, start at the very beginning: the closet. While Coulter may be the expert on dressing celebrities, she also notes that there's really nothing better than a well-kept home base. First, what you store is just as important as what you keep on display, she explains. If you live in a city with defined seasons, be sure to stow away your unseasonal clothes when they're not in use. The Fashion Social Network | StyledOn. Be Inspired. The Journal - Massimo Dutti. Bolsos | Web de la Moda. Photo 5- 15 Perfect Spring Dresses For 15 Body Types. You've waited long enough to finally slip into those spring duds.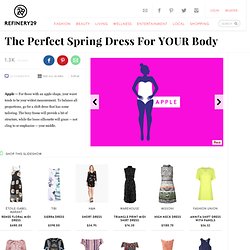 And, the welcome-back item of choice? Naturally, it's the everyday dress. Loft of Beauty. Chic o Chuc - Blog sobre moda y accesorios originales o curiosos... en el que tu decides lo que es Chic y lo que no! Anita Patata Frita Vol.3. Pamflet.co.uk. Oh my look book! Mad Style. Archives: © Copyright 2006 - 2014 Tomandlorenzo LLC.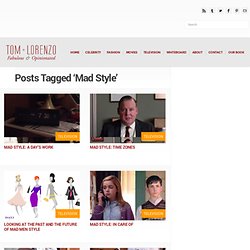 All Rights Reserved. Do not use or reproduce without permission. DISCLAIMER: The Tom & Lorenzo site is not associated or affiliated with Lifetime, Bravo, Logo, AMC, ABC, NBC, Fox or Sundance. The Tom & Lorenzo site claims no credit for any images featured on this site unless otherwise noted. My New York Top Shop is…DRUM ROLL PLEASE…OAK! | Some of my personal favs: GAR-DE Black Joffre Curly Fur Coat $996.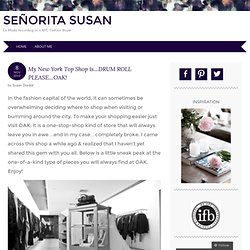 Www. FASHION. Itfashion.com. 2011: La moda en cifras. Nueva medida demográfica que calcula el número de población fashionista sobre el total de habitantes de una comunidad.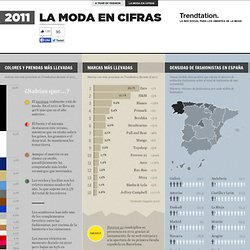 Muestra: Número de fashionistas por cada millón de habitantes. Galicia 39,7 Asturias 30,4 Euskadi 22,9 Madrid 22 Navarra 18,8 Cantabria 16,9 Canarias 16,1 Valencia 14,5 Extremadura 13,6 Andalucía 12,7 Castilla y León 12,5 La Rioja 12,4 Murcia 12,3 Aragón 11,1 Catalunya 10,9 Castilla La Mancha 9,5 Baleares 7,2. OlieteWorld. Cazado por la tendencia. Moda | Vanidad.
---