LOOK BOOKS
La Chica de los Outfit. Lost in Fashion. No me vendas la moto. BY MY HEELS. Crimenes de la Moda. Hace un par de días tuve el placer de organizar la fiesta de presentación de Dresseos, un nuevo vestidor de alquiler online que cuenta con piezas exclusivas de diseñadores muy reconocidos como Angel Schlesser, Amaya Arzuaga, Ion Fiz , Devota … [LEER TODO] Esta semana he podido permitirme un look más primaveral y estrenar mi nuevo crop top.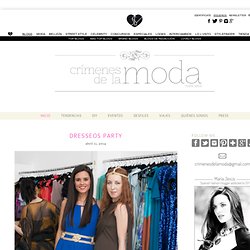 Mira que hace tiempo odiaba los crop tops y no los consideraba nada elegantes. VIVALUXURY. ... Oh My Vogue ! Scent of Obsession - Fashion Blogger. 100 vestidos. Sincerely, Jules. I love my Blog. Somethingnavy. Song of Style. WishWishWish. RED ON MY LIPS. Fashion Bananas. VINTAGE PROCESS. Rebel Attitude. One of my fav voguettes, Viviana Volpicella.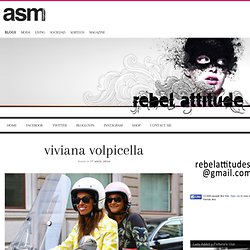 No words. You can jugde by yourself while I´m enjoying my holidays with friends, sun, beach, sport and beers :-) Una de mis voguettes favoritas, Viviana Volpicella. Sin palabras. Juzgazla vosotras mientras yo disfruto de mis vacaciones playeras, no os imagináis hasta qué punto necesitaba estos días de desconexión y "descanso". Lo entrecomillo porque entre deporte, cervecitas y paseítos nocturnos, no sé yo si descansaré mucho :-) Bloglovin. More than Mode. The Sartorialist. Only One Woman. Mordiscodemujer. K a t e l o v e s m e. EscaparateModa.
Bárbara crespo. SO URBAN SO CHIC. My Book Style. Dansvogue. Color Me Nana. Stardust and Sequins. FORMENTERA ♥ AGUAMARINA. ALL THAT SHE WANTS. Esta Noche Soy Una Princesa. LOOKINGINMYCLOSET-BUSCANDOENMIARMARIO. Le Blog Mode de Julia. MAFFIONISTA. B a la moda. 5 inch and up. My Showroom. Atlantic-Pacific. Susan´s Style. Diario de Estilo. Ladyaddict | StyleLovely. Another Woman, by rose. MAFFASHION. Miticaillustrations | StyleLovely. The Fashion Fruit - fresh looks and fashion tips by Veronica Ferraro. Style on the street. Stellawantstodie. I loνє мy old Lєνι'ѕ » Alice's blog. Mode Junkie. Fashion blog | Mes Voyages à Paris.
FASHIONVIBE. Laetitia´s Comptoir. The Blonde Salad. Collage Vintage. Irene's Closet - Fashion blogger. Fashion Zen. * macarena gea * hadas y algo más... Sweet style. QUEEN'S WARDROBE. Hanging in my Closet. Look lady. My Daily Style. I do love grey tees, printed jeans and ethnic bags.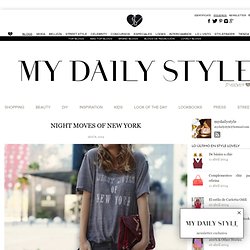 Here you have a look with all of them! This soft and light tee from Free People is amazing. Sometimes it's worth spending a little bit more for better-quality products. Do you like my Tuesday look? …Que me gustan las camisetas grises, los jeans estampados y los bolsos étnicos es un hecho. LE PETIT TRIANON STYLE. A TRENDY LIFE. Lady B. Mydailystyle | StyleLovely. Mi armario en ruinas. Untitled. Cats and Rocking Chairs. Picture | #443546. Wendy's Lookbook. Style Copycat. KARLA'S CLOSET. Estás de moda.
---