Flights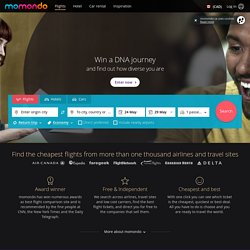 Language Currency Flights
Airline Ticket Prices for Burbank to Cincinnati
Today in the Sky Archive: Past Flight News
The travelblogeteria(tm) is chock full o' complainin' today about the admittedly annoying changes US Airways and American made to their programs yesterday, with much of the complaining focused on how it isn't "fair" for the airlines to do this, and that airlines need to be more "respectful" of their program members. That is absolutely hilarious. A few thoughts here: - These are public companies, and their first responsibility is to their shareholders.
Online Travel Review: Airline News and Commentary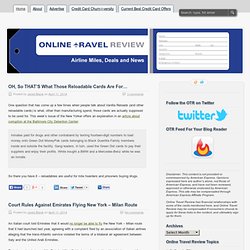 The Middle Seat Terminal
Associated Press A crew works to de-ice planes at O'Hare International Airport in Chicago on Sunday. Stranded by the snow, ice and cold that have whacked airports in the Midwest and Northeast, and your airline says it will be days before you get home? Get creative with your rebooking.