Cocktails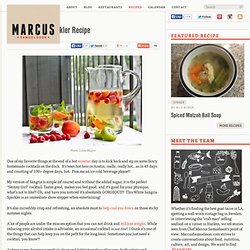 Photo: Linda Wagner One of my favorite things at the end of a hot summer day is to kick back and sip on some fancy homemade cocktails on the dock. It's been hot here in Austin, really, really hot…as in 45 days and counting of 100+ degree days, hot. Pass me an ice cold beverage please!! My version of Sangria is simple (of course) and without the added sugar; it is the perfect "Skinny Girl" cocktail. Tastes good, makes you feel good, and it's good for your physique, what's not to like?!
White Sangria Sparkler Recipe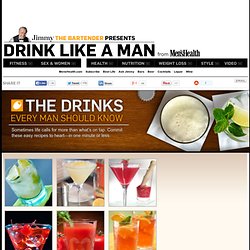 Ingredients 1 tsp Absinthe 1/2 tsp superfine sugar 2 dashes Peychaud® bitters 1 tsp water 2 oz bourbon whiskey 1 twist lemon peel Pour absinthe into a glass and swirl around to coat the glass; discard any excess. Place the sugar, peychaud bitters, and water into the glass and muddle with the back of a teaspoon.
Summers Best Drinks : Recipes and Cooking : Food Network
Save to your Collections Sorry for the inconvenience! Saving is temporarily unavailable as we work through a few kinks in our new recipe design (we hope you like it!). Don't worry, your collections are safe and you'll be able to save recipes again very soon. Review this Recipe
Pin It Put the lime in the coconut and mix it all up? Or put the coconut in the lime and stir it all together? Nope, put the lime and the coconut in the blender and blend it all up. And that's all she wrote. Two ingredients, some ice and a splash of water and you're done.