Community Articles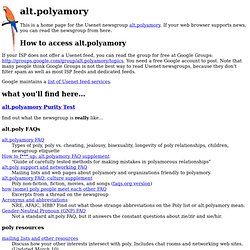 This is a home page for the Usenet newsgroup alt.polyamory. If your web browser supports news, you can read the newsgroup from here. How to access alt.polyamory If your ISP does not offer a Usenet feed, you can read the group for free at Google Groups: http://groups.google.com/group/alt.polyamory/topics.
alt.polyamory home page
Poly 101 © Rose Fox; March 20, 2006 a garden in riotous bloom This text originally appeared as part of Rose's "Polyamory 101" workshop. It is reproduced here as a reference with her full consent. Thank you all for coming out tonight for this. My name is Rose Fox and I've been poly since I was 14, well before I knew there was a word for it. I currently have two partners, Josh and Xtina.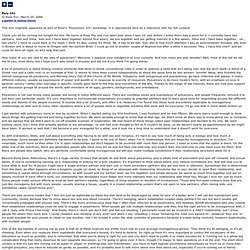 Polyamorous Percolations
Polyamorous Percolations
So you're thinking about adding a member to your "conventional" family, thereby creating an expanded family? Here are a few insights you might wish to ponder before making that step. Issues covered in this section are: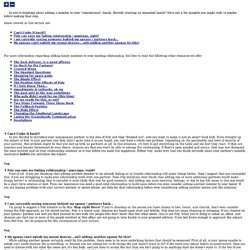 alt.polyamory Frequently Asked Questions (FAQ)
Polyamory: How To F*** It Up