Wish List
American Red Cross Deluxe Family First Aid Kit
Be Red Cross Ready: American Red Cross Deluxe Family First Aid Kit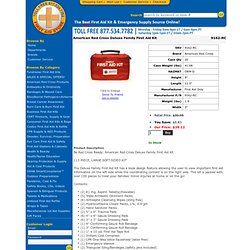 Bear Grylls Knife
Solar/Gps..
Therm-a-Rest Neo Air Mattress - Large
Arc'teryx Altra 65 Pack
City Bike Progear Retro Mens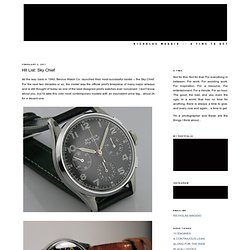 a time to get: Hit List: Sky Chief
All the way back in 1940, Benrus Watch Co. launched their most successful model -- the Sky Chief. For the next two decades or so, the model was the official pilot's timepiece of many major airways and is still thought of today as one of the best designed pilot's watches ever conceived. I don't know about you, but I'd take this over most contemporary models with an equivalent price tag... about 2k for a decent one.