Wish List
American Red Cross Deluxe Family First Aid Kit. Be Red Cross Ready: American Red Cross Deluxe Family First Aid Kit The Deluxe Family First Aid Kit has a book design feature allowing the user to view important first aid information on the left side while the coordinating content is on the right side.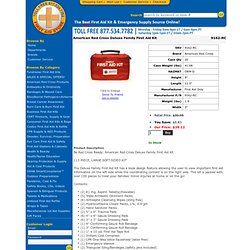 This kit is packed with over 100 pieces to treat your families' minor injuries at home or on the go! Contents: * (2) 81 mg. Bear Grylls Knife. Solar/Gps.. All-terrain, all-in-one Stay in touch, in charge and on the right trail with the Raptor.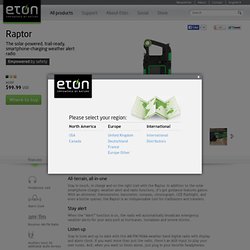 In addition to the solar smartphone charger, weather alert and radio functions, it's got guidance features galore. With an altimeter, thermometer, barometer, compass, chronograph, LED flashlight, and even a bottle opener, the Raptor is an indispensable tool for trailblazers and travelers. Stay alert When the "Alert" function is on, the radio will automatically broadcast emergency weather alerts for your area such as hurricanes, tornadoes and severe storms. Therm-a-Rest Neo Air Mattress - Large. Arc'teryx Altra 65 Pack.
City Bike Progear Retro Mens. A time to get: Hit List: Sky Chief. All the way back in 1940, Benrus Watch Co. launched their most successful model -- the Sky Chief.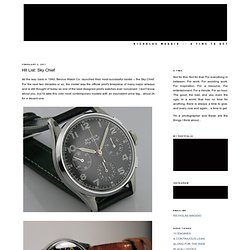 For the next two decades or so, the model was the official pilot's timepiece of many major airways and is still thought of today as one of the best designed pilot's watches ever conceived. I don't know about you, but I'd take this over most contemporary models with an equivalent price tag... about 2k for a decent one.
---