Series
El complejo cultural del Matadero de Madrid cuenta con un nuevo espacio dedicado al cine de corte documental y experimental. Cineteca busca de esta forma impulsar, además de la difusión y la exhibición de este tipo de cine, también el apoyo a la producción independiente. Para ello, cuenta con un plató de rodaje, de 244 metros cuadrados, a disposición de cualquier cineasta, aunque se dará prioridad a los jóvenes realizadores.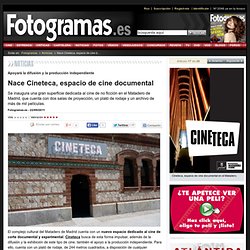 Nace Cineteca, espacio de cine documental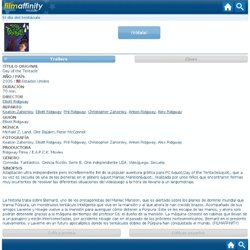 El día del tentáculo - Filmaffinity
Adaptación ultra independiente pero increíblemente fiel de la popular aventura gráfica para PC "Day of the Tentacle", que a su vez es secuela de una de las pioneras en el género "Maniac Mansion", realizada por unos niños que encontraron formas muy ocurrentes de resolver las diferentes situaciones del videojuego a la hora de llevarlo a un largometraje.
Así es Facebook por dentro [los vídeos del documental de la MTV]
Revolución Virtual online @ Serie