Social networking
Trend: Mint Color
blue sakura11
Find a range of business listings in your local area. Whether you're looking for restaurants, hairdressers, gyms, beauty salons, lawyers or accountants, you'll find it all here and more. in Retail
Mamamia Business Directory - Australia | Restaurants, Hairdressers, Gyms, Beauty and more | Mamamia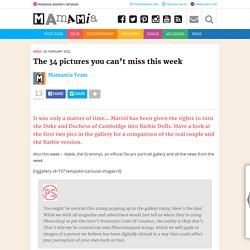 The 34 pictures you can't miss this week | Mamamia Mamamia - (Private Browsing)
It was only a matter of time… Mattel has been given the rights to turn the Duke and Duchess of Cambridge into Barbie Dolls. Have a look at the first two pics in the gallery for a comparison of the real couple and the Barbie version. Also this week - Adele, the Grammys, an official Oscars portrait gallery and all the news from the week You might've noticed this stamp popping up in the gallery today, Here's the deal. While we wish all magazine and advertisers would just tell us when they're using Photoshop as per the Govt's Voluntary Code Of Conduct, the reality is they don't. That's why we've created our own Photoshopped stamp, which we will apply to images of a person we believe has been digitally altered in a way that could affect your perception of your own body or face.
We all have them. Moments of confusion. We are all baffled. Perhaps you're flummoxed by the same things. Like:
11 things that baffle me Mamamia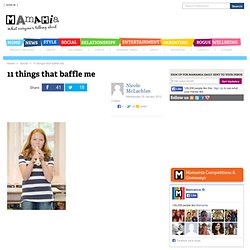 Gmail - marchebxl commented on your pearl: Facebook - ccauser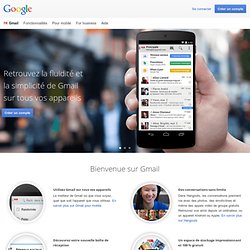 New features Meet the new inbox New customizable tabs put you back in control so that you can see what's new at a glance and decide which emails you want to read and when. More about the new inbox Talk across devices
Look at yourself after watching this
Queens Of The Stone Age - In My Head
Out of the box on Vimeo
Sigue Sigue Sputnik - Love Missile F1-11 (uncensored)
Funny Video - Muppets are singing Bohemian Rhapsody (HD Video)
Facebook
11 things that baffle me Mamamia
Facts 10 Cool Car Facts Crime 10 Dangerous Tales Of Criminal Duos Animals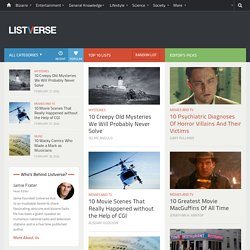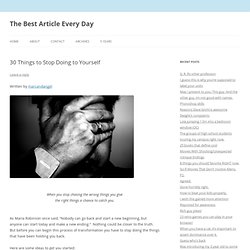 Written by marcandangel When you stop chasing the wrong things you give the right things a chance to catch you. As Maria Robinson once said, "Nobody can go back and start a new beginning, but anyone can start today and make a new ending." Nothing could be closer to the truth.
Psychology Professor sent this email to all of his students after a class spent discussing religion.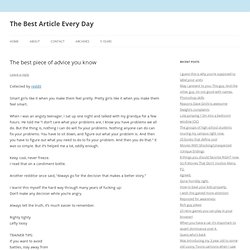 The best piece of advice you know
Collected by reddit Smart girls like it when you make them feel pretty. Pretty girls like it when you make them feel smart. When I was an angsty teenager, I sat up one night and talked with my grandpa for a few hours. He told me "I don't care what your problems are, I know you have problems we all do.