WebDesign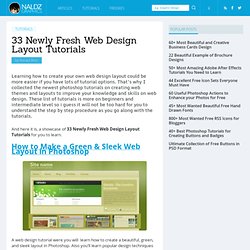 33 Newly Fresh Web Design Layout Tutorials | Naldz Graphics
Learning how to create your own web design layout could be more easier if you have lots of tutorial options. That's why I collected the newest photoshop tutorials on creating web themes and layouts to improve your knowledge and skills on web design. These list of tutorials is more on beginners and intermediate level so i guess it will not be too hard for you to understand the step by step procedure as you go along with the tutorials.
Tags: AJAX , amazinng design , companies , cool javascript , Flash , jquery , portfolio , russian web design , showcase , web When comes about web design we can not say for sure that a country or other has the best designers. But, one thing we can say for sure is that russian web designers are not some amators. No…. in fact they are not at all.
Amazing websites made by russian designers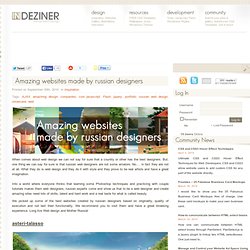 50 Insanely Good Vector-based Web Designs
Vectortuts+ Toggle Graphics, Vectors and Print \ Rating: 50 Insanely Good Vector-based Web Designs Chris Spooner on Feb 12th 2009 with 67 Comments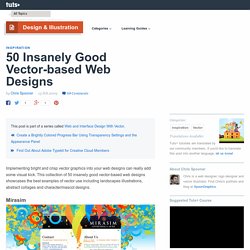 Published in Galleries When I'm looking at excellent websites for design inspiration , one of my favorite aspects of design to notice is the navigation menu. While I enjoy seeing excellent designs of all types ( minimal to artistic to colorful to dark ) and various aspects of the site (including headers and footers ), a well-designed and well-executed navigation menu can have more impact on my appreciation of a site than any other single piece of the design. In this post I'd like to take a look at more than 50 stellar examples of navigation menus that positively impact the design of a website. The list includes a great deal of variety.