DIY
Glowing Outdoor Orbs. O.K.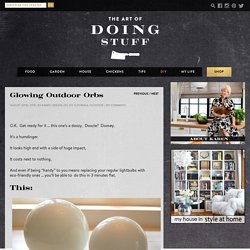 Get ready for it … this one's a doozy. Doozie? Doosey. It's a humdinger. It looks high end with a side of huge impact, Make Glowing Firefly Jars » Curbly | DIY Design Community « Keywords: firefly, summer, outdoor, Craft. My birthday is on June 17th, which, when you're a kid, is a pretty great day for a birthday.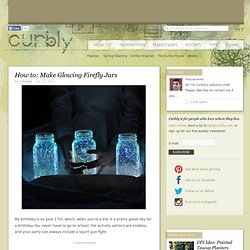 You never have to go to school, the activity options are endless, and your party can always include a squirt gun fight. Related Video: But, each year I also get another special, seasonal gift. How To Glitter A Concrete Floor. How to Make Cherry Blossom Lights. I love the way the cherry trees outside my building bloom cheerfully each Spring.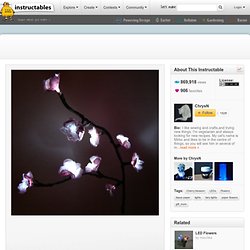 I wanted to bring the beauty of those cherry blossoms indoors so I made some out of tissue paper and to make them even more special I added LEDs These pretty lights are inexpensive and easy to make.
Inspiration
Wine Bottle Design | Recycled Wine Bottle Torch | Package Design Firm | Sustainable Packaging. 08.09.09 | by Erik Anderson Whether it's product branding, package design or projects for ourselves, we're pleased when we find a solution that's very effective and creative, while keeping resources to a minimum.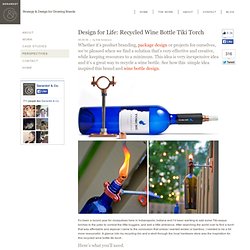 This idea is very inexpensive idea and it's a great way to recycle a wine bottle.
---