Food Crazy
The Kitchn | Inspiring cooks, nourishing homes. Comeback Sauce | Syrup and Biscuits. Ask anyone from Mississippi if they know about Comeback Sauce and they will look at you shocked for even asking the question.
Of course, everyone in Mississippi knows about Comeback Sauce. Even if you've never heard the name, you probably know it, too. The sauce that's served by the steak house chain made famous by the onions that bloom, is reminiscent of Comeback Sauce. Chances are you've had it on a burger or sandwich at a new age sandwich shop. It's a versatile sauce that also makes a great salad dressing.
Eggnog Pound Cake Recipe. Bacon and Cheese Egg McMuffin Cups… It's Thursday!!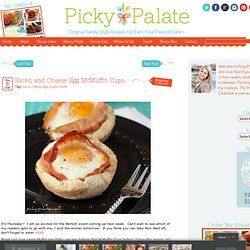 I am so excited for the Bertolli event coming up next week. Can't wait to see which of my readers gets to go with me, I pick the winner tomorrow! Picky Palate. Kiss Pies. Only 5 days before Christmas!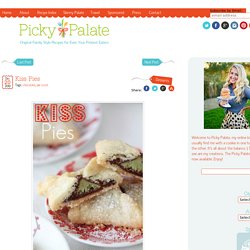 Woohoo, is everyone ready? What a great time of year. This really is the best…..even if I feel like I've gained 50 lbs the last month! I've got such a fun little pie to share with you today that really couldn't get any easier. I am talking 2 main ingredients people. Ham and Cheese Sliders. I know what you are thinking…ham and cheese sliders; does that really require a recipe?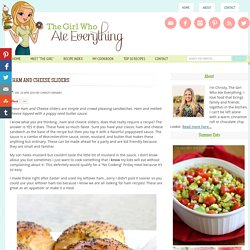 The answer is YES it does. These have so much flavor. Sure you have your classic ham and cheese sandwich as the base of the recipe but then you top it with a flavorful poppyseed sauce. The sauce is a combo of Worcestershire sauce, onion, mustard, and butter that makes these anything but ordinary. Malted Hot Cocoa Mix.
---