Vampire Research
Xeroderma pigmentosum , or XP, is an autosomal recessive genetic disorder of DNA repair in which the ability to repair damage caused by ultraviolet (UV) light is deficient. [ 2 ] :574 In extreme cases, all exposure to sunlight must be forbidden, no matter how small; as such, individuals with the disease are often colloquially referred to as Children of the Night . [ 3 ] Multiple basal cell carcinomas (basaliomas) and other skin malignancies frequently occur at a young age in those with XP. In fact, metastatic malignant melanoma and squamous cell carcinoma [ 4 ] are the two most common causes of death in XP victims.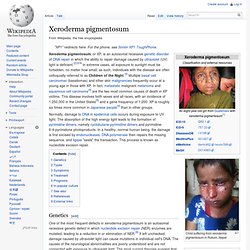 Xeroderma pigmentosum
Pyrimidine dimers
DNA Lesion-Thymine Dimer Pyrimidine dimers are molecular lesions formed from thymine or cytosine bases in DNA via photochemical reactions . [ 1 ] [ 2 ] Ultraviolet light induces the formation of covalent linkages by reactions localized on the C=C double bonds. [ 3 ] In dsRNA , uracil dimers may also accumulate as a result of UV radiation.
cyclobutane photodimer
Sun tanning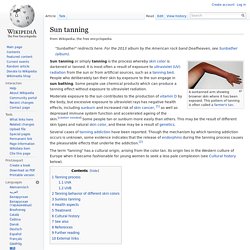 A suntanned arm showing browner skin where it has been exposed.
Thermoregulation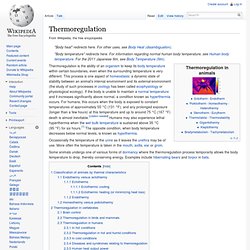 A dog panting is an example of thermoregulation. Thermoregulation is the ability of an organism to keep its body temperature within certain boundaries, even when the surrounding temperature is very different.