Photos
Stunning Long Exposure Photographs of Gold Fireflies in Japan
Taken in various locations around Maniwa and Okayama Prefecture in Japan between 2008-2011 this brilliant series of photographs captures the wild frenzy of gold fireflies as they mate after thunderstorms during the June to July rainy season. Shot using a slow shutter speed, the neon green and yellow contrails seem almost digitally imposed on the scenic landscapes, but I assure you these are real. See them a bit larger here. (via polaroid dreams)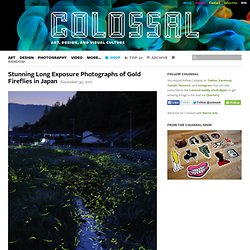 Think about it...
Jordan Carver - Yoga Time
720.jpg (1203×525)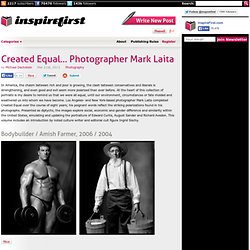 In America, the chasm between rich and poor is growing, the clash between conservatives and liberals is strengthening, and even good and evil seem more polarized than ever before. At the heart of this collection of portraits is my desire to remind us that we were all equal, until our environment, circumstances or fate molded and weathered us into whom we have become. Los Angeles- and New York-based photographer Mark Laita completed Created Equal over the course of eight years; his poignant words reflect the striking polarizations found in his photographs.
Закат по-аризонски
Sleepy Hollow Farm, Woodstock, Vermont.jpg (1600×1200)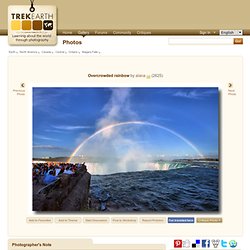 Overcrowded rainbow, a photo from Ontario, Central
Critiques | Translate guillaumejm Hello, Wonderfull rainbow. I like them and t's very difficult to get them correctly.