Physician Assistant
PCOM apartments
Philadelphia PA. Articles in Philadelphia PA Sugaring paste is 100 percent natural, making it especially good for those with chemical allergies.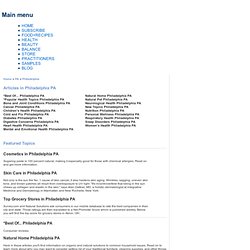 Read on and get more information. MD Consult. World-Class Care: Right Here, Right Now | Cooper University Hospital - South Jersey, New Jersey & Philadelphia. PANCE. To become a certified PA, you must pass the Physician Assistant National Certifying Exam (PANCE), a computer-based, multiple-choice test comprising questions that assess basic medical and surgical knowledge.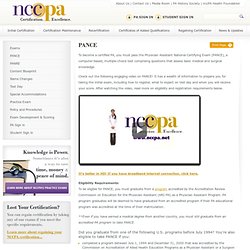 Check out the following engaging video on PANCE! It has a wealth of information to prepare you for taking the initial exam, including how to register, what to expect on test day and when you will receive your score. My Life as a Pre-Physician Assistant Student. Seton Hill University - Physician Assistant Program. Curriculum - Physician Assistant Department. Department of Physician Assistant The Physician Assistant Program provides you with the "basic training" necessary to become a physician assistant health care professional practitioner.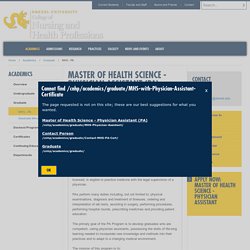 Overview: The intensive curriculum consists of 117 quarter credit hours of professionally related coursework over a continuous, 27-month period (the part-time option requires an additional calendar year). Students gain an understanding of both the health care system within which they will work and the functions appropriate to the role of the physician assistant. Course Descriptions. Entry-Level Physician Assistant Studies. PA Information Links | Chatham University. PA textbooks. Letter Of Recommendation.
Arguably one of the most important components of your application will be your minimum three letters of recommendation.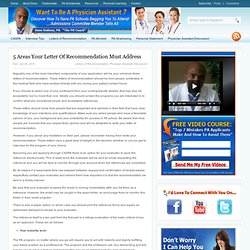 These letters of recommendation should be from people, preferably in the medical field who have worked directly with you during your patient contact hours. If you choose to select one of your professors from your undergraduate studies, that may also be acceptable, but no more than one. Ideally you should contact the programs you are interested in to confirm what are considered proper and acceptable references. These letters should come from people that are respected and admired in their field that have clear knowledge of your intentions and qualifications. AAPA. PA Coach - YouTube Channel. PA Coach Website.
---