Japanese
Map of Japan Japan consists of 4 main islandsThere are 47 administrative districts Japanese names 200 common family names and 200 first names with soundin Romaji, Hiragana & Kanji Country names in Japanese
Learn Japanese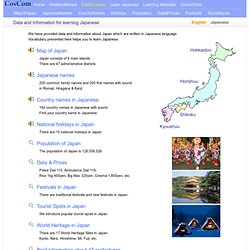 What is the Japanese-Language Proficiency Test? Index | JLPT Japanese-Language Proficiency Test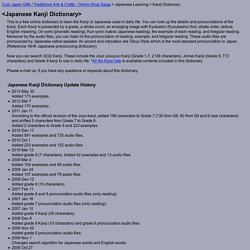 Cool Japan Gifts / Traditional Arts & Crafts - Online Shop Saiga > Japanese Learning > Kanji Dictionary This is a free online dictionary to learn the Kanji of Japanese used in daily life. You can look up the details and pronunciations of the Kanji. Each Kanji is presented by a grade, a stroke count, an enlarging image with Kyokasho (Kyoukasho) font, stroke order, radical, English meaning, On-yomi (phonetic reading), Kun-yomi (native Japanese reading), the example of each reading, and Irregular reading. Moreover by the audio files, you can listen to the pronunciation of reading, example, and Irregular reading.
Japanese Flashcards - Learn Japanese Online
Learn Japanese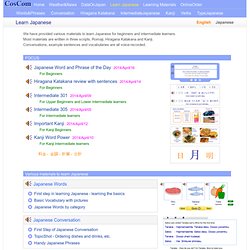 We have provided various materials to learn Japanese for beginners and intermediate learners. Most materials are written in three scripts, Romaji, Hiragana Katakana and Kanji. Conversations, example sentences and vocabularies are all voice-recorded. Various materials to learn Japanese Type in Japanese
SURVIVAL JAPANESE
<p>JavaScript を有効にしてご利用下さい.</p> タッチするだけで音が出る! | 【ペン読ストア】 語学学習ツールの決定版,音声ペンで英語学習! FAXでのご注文は…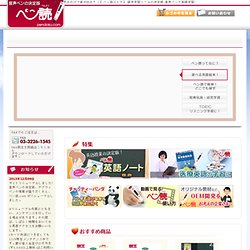 音声ペン【ペン読】 | 語学学習や絵本の読み聞かせに最適! タッチして聴きたい部分を簡単に聴ける、繰り返し学習の強い味方です!
線上日語教室
Teach yourself - Get Started Japanese Audio Course Download from Fileserve - Audiocourse - FLAC - 320mb The complete package for absolute beginners in Japanese language The beginner's course for a fun and effective way to learn Japanese . Specially written for people who have never learned a foreign language before, this best-selling course comprises a book and audio support which is easy to download to your MP3 player or iPod Download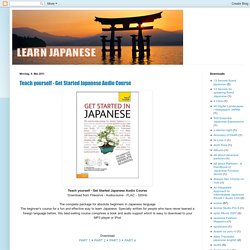 Welcome to hotcocoa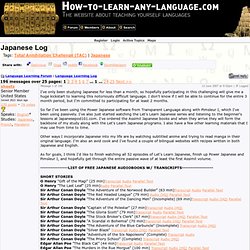 I've only been studying Japanese for less than a month, so hopefully participating in this challenging will give me a huge kickstart to learning this notoriously difficult language. I don't know if I will be able to continue for the entire 3 month period, but I'm committed to participating for at least 2 months. So far I've been using the Power Japanese software from Transparent Language along with Pimsleur I, which I've been using passively. I've also just started watching the Let's Learn Japanese series and listening to the beginner's lessons at Japanesepod101.com.
新版标准日本语中级讲座已完结 - 视频豆单合集 - 土豆网
今日の献立は「ホタテ入り豆ご飯」 沢尻エリカ、楽屋で舌打ちをし… 六本木「心香」のスタイリッシ… <div class="cont3"><dl><dt><img src="http://image.excite.co.jp/jp/woman/110829/icon/pin_pickup.gif" alt="ピックアップ" width="71" height="13" /></dt><dd><a href="http://woman.excite.co.jp/shindan/select/love/743/1/"><img src="http://image.excite.co.jp/jp/woman/pickup/woman_shindan0912.jpg" alt="" width="170" height="107" border="0" /><br />【診断】リードする恋・される恋どっち?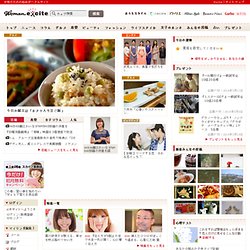 ウーマンエキサイト
会员登录_新世界教育
上海授课校区 人广总校 电话:22817136 地址:六合路98号港陆黄浦中心8楼
新世界日语培训——中国最大的日语学习基地