Lifehacks
Feds Are Suspects in New Malware That Attacks Tor Anonymity | Threat Level. Photo: Andrewfhart / Flickr Security researchers tonight are poring over a piece of malicious software that takes advantage of a Firefox security vulnerability to identify some users of the privacy-protecting Tor anonymity network.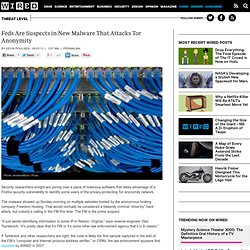 The malware showed up Sunday morning on multiple websites hosted by the anonymous hosting company Freedom Hosting. That would normally be considered a blatantly criminal "drive-by" hack attack, but nobody's calling in the FBI this time.
Telephony
Tech/Web | i.nconspicuo.us. For the past year or so, I've been doing work on an Asus 1000HE EeePC.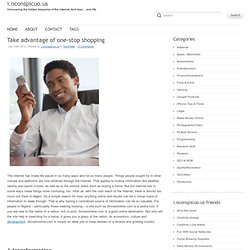 Well, its no longer "working" for me. Don't get me wrong… it's a great little netbook.. probably one of the best made still to this day. Laws. Money. Instrc Stratgy- Brainstorming. What is Brainstorming?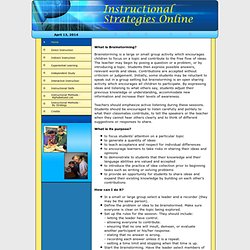 Brainstorming is a large or small group activity which encourages children to focus on a topic and contribute to the free flow of ideas. The teacher may begin by posing a question or a problem, or by introducing a topic. Instrc Stratgy - Webbing. What is Webbing?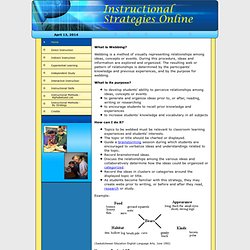 Webbing is a method of visually representing relationships among ideas, concepts or events. During this procedure, ideas and information are explored and organized. The resulting web or pattern of relationships is determined by the participants' knowledge and previous experiences, and by the purpose for webbing. What is its purpose? To develop students' ability to perceive relationships among ideas, concepts or events to generate and organize ideas prior to, or after, reading, writing or researching to encourage students to recall prior knowledge and experiences to increase students' knowledge and vocabulary in all subjects. Instrc Stratgy - Categorizing. What is Categorizing?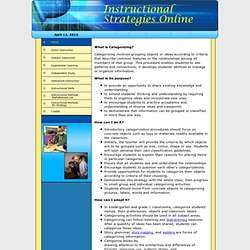 Categorizing involves grouping objects or ideas according to criteria that describe common features or the relationships among all members of that group. This procedure enables students to see patterns and connections; it develops students' abilities to manage or organize information. What is its purpose? Instrc Stratgy - Story Mapping. What is Story Mapping?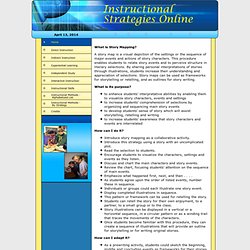 A story map is a visual depiction of the settings or the sequence of major events and actions of story characters. This procedure enables students to relate story events and to perceive structure in literary selections. By sharing personal interpretations of stories through illustrations, students increase their understanding and appreciation of selections. Story maps can be used as frameworks for storytelling or retelling, and as outlines for story writing.
---