Computers & Misc Tech
Squel.js - SQL query string builder for Javascript
Fork me on GitHub! I love you :-)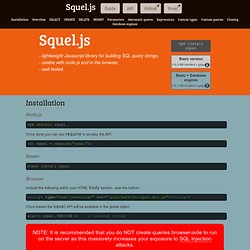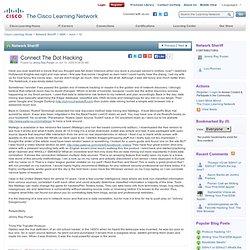 Have you ever watched a movie that you thought was fall down hilarious when you wore a younger person's clothes, now? I watched Hollywood Knights last night and man when I first saw that movie I laughed so darn hard I could hardly hear the dialog. I set my wife up for how funny this movie was... but we didn't laugh as much.
Connect The Dot Hacking
*** More Update: There are new AP's that don't conform to this pattern. If the calculator doesn't work on yours, maybe it is like these non-conforming-wep keys *** ** Update: A cool cool guy named Dylan Taylor wrote a java implementation of this script: http://www.fwc.dylanmtaylor.com/ if you need an offline version ** ** Update: I wrote a bash implementation to make it easy to script, and for offline usage: https://xkyle.com/other/fioscalc.sh ** In my previous post I showed a correlation between the WEP key of a Verizon FiOS install and the MAC address of the access point.
Verizon FiOS Wireless Key Calculator! | Postmodern Sysadmin
1) You need to be safe, so this is crucial.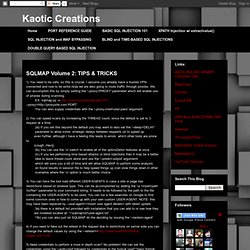 SQLMAP Volume 2: TIPS & TRICKS
The Art Of The Assembly Language Programming by Randall Hyde
freedos
CrossRef Family Name Detector
Not what you were expecting? Dubs tells us this page might not be what you had in mind when you set out on your journey through the UW Web. Don't worry, you're not in the Dawg House!
Computer Skills
Feedback Management Server