Android Rooting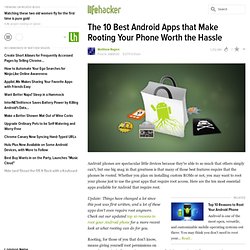 Android phones are spectacular little devices because they're able to so much that others simply can't, but one big snag in that greatness is that many of those best features require that the phones be rooted.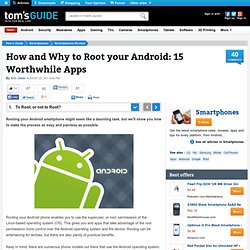 How and Why to Root your Android: 15 Worthwhile Apps : To Root, or not to Root?
Rooting your Android smartphone might seem like a daunting task, but we'll show you how to make the process as easy and painless as possible. Rooting your Android phone enables you to use the superuser, or root, permissions of the Linux-based operating system (OS). This gives you and apps that take advantage of the root permissions more control over the Android operating system and the device.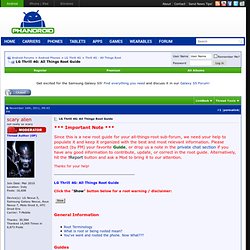 LG Thrill 4G: All Things Root Guide
*** Important Note *** Since this is a new root guide for your all-things-root sub-forum, we need your help to populate it and keep it organized with the best and most relevant information. Please contact (by PM) your favorite Guide, or drop us a note in the private chat section if you have any good information to contribute, update, or correct in the root guide.
LG Thrill 4G, AT & T version of Optimus 3D, was released on 4th September. Apparently some early birds, who opted to go with this handset, identified a method to gain root on this device. With unlocked bootloaders and zero lockable strings attached; Super One Click was able to easily run and root the device.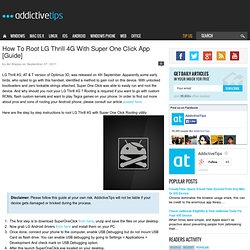 How To Root LG Thrill 4G With Super One Click App [Guide]
shortfuse.org | Official Home of SuperOneClick!