Webinfo
Quels sont les plus gros groupes Internet français ?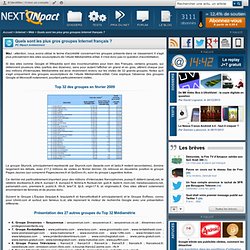 MàJ : attention, nous avons utilisé le terme d'accrédité concernant les groupes présents dans ce classement. Il s'agit plus précisément des sites souscripteurs de l'étude Médiamétrie-eStat. Il n'est donc pas ici question d'accréditation. Si des sites comme Google et Wikipédia sont des incontournables pour bien des Français, certains groupes, qui détiennent plusieurs sites (parfois des dizaines), sans pour autant l'afficher en grand et en gras, attirent chaque jour des millions d'internautes. Médiamétrie est ainsi récemment revenu sur les visites de 32 grands groupes.
Sciences et technologies de l'information et de la communicationGouvernement 2.0 http://www.bulletins-electroniques.com/actualites/58159.htm "Innovant", "à la pointe de la technologie", voilà des termes peu souvent associés au gouvernement fédéral des Etats-Unis. Et pourtant l'adoption de technologies dites Web 2.0 est en route au sein des différentes agences de renseignement, civiles ou de sécurité nationale. Et petit à petit, les flux RSS, les blogs, Facebook, Twitter, mondes virtuels (style Second Life) et autres services de l'Internet, rassemblés sous le terme collectif de "Cloud" [1], investissent différents organes gouvernementaux. Ce bond technologique est le bienvenu à un moment où la crise financière impose de faire plus et mieux avec moins d'argent.
2009/03/13 > BE Etats-Unis 157 > Gouvernement 2.0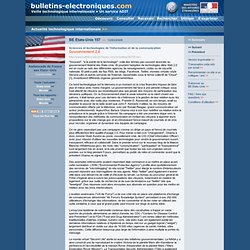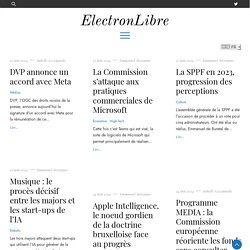 The Biggest Electronics Show In The World Is A Pretty Bad Indicator Of The Year Ahead In Tech – Silicon Alley The annual Consumer Electronics Show in Las Vegas is the event that's supposed... The annual Consumer Electronics Show in Las Vegas is the event that's supposed to set the tone in technology for the oncoming year. Things have changed in recent years though. Technology has become less about whiz-bang gadgets and more about the Internet-powered apps and services we use. Twitter.
Web Trend Map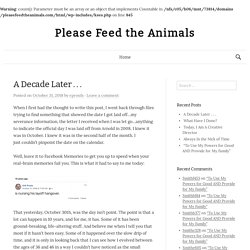 Please Feed The Animals › A Blog For The Recently Unemployed Adv
T he value of the social web is clear, even if we're still trying to figure out a demonstrable ROI from it. Gary Vaynerchuck probably put it best . When asked what the ROI of social media is, he said "What's the ROI of your mother?"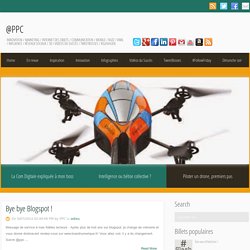 Le vendredi, c'est #FollowFriday ! Le principe ? Une personnalité digitale, que je vous encourage à suivre, se présente en quelques mots. Nouvelle invitée, Isabelle Spanu, à suivre sur Twitter via son pseudo @IsabelleSpanu.